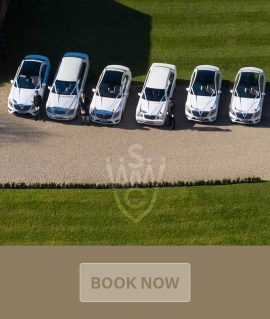 Why Use Our Wedding Car Hire?
Your wedding day is one of the biggest day of your lives. So it makes sense to treat yourself to some luxurious wedding car hire chauffeur transportation.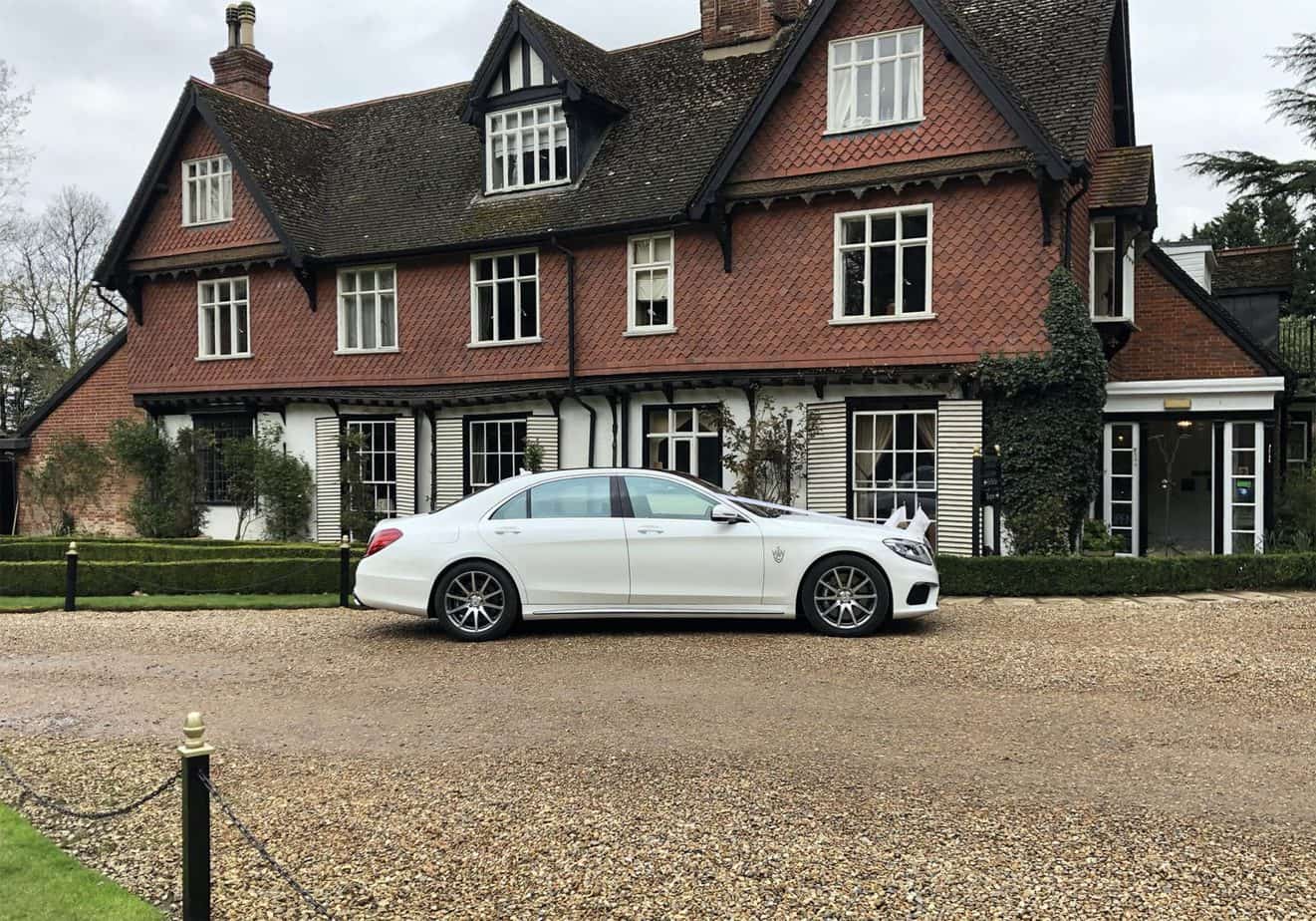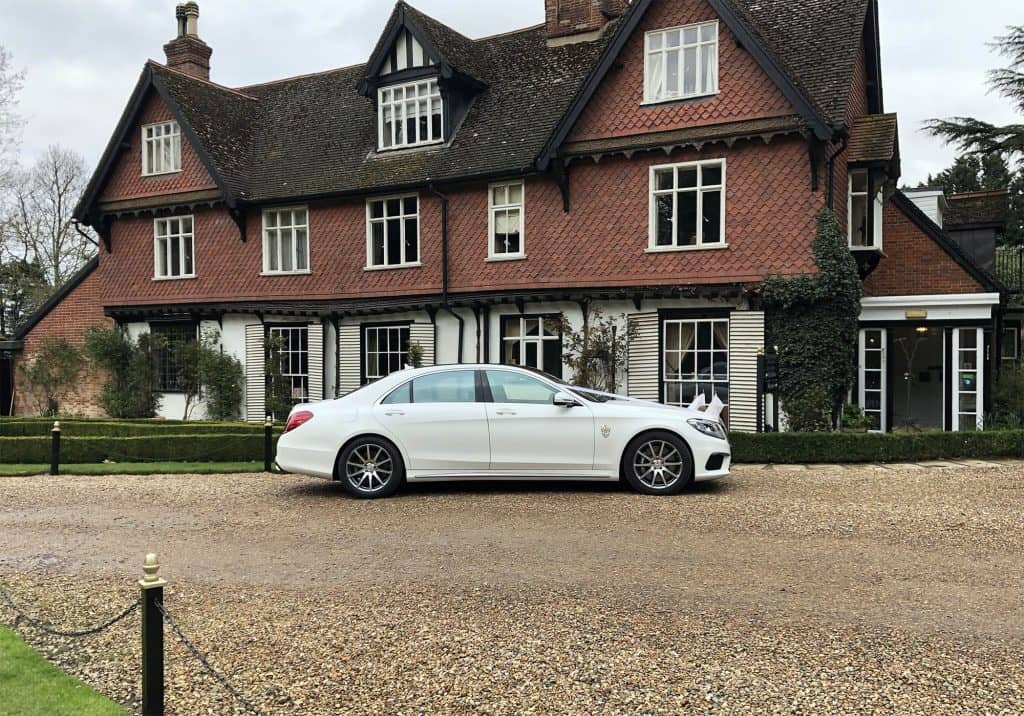 This is exactly what you can expect when hiring one of our premium wedding cars. However, we believe the wedding car hire is just the product, and that the service that comes with it. Must be the highlight of your big day.
Our white glove chauffeur driven wedding car service was designed to deliver this highlight.
First class wedding car hire
Travel first class to your wedding in style with our luxurious wedding car service. We have a fleet of beautiful wedding vehicles that are perfect for every theme, whether it's classic, vintage, or modern.
Hence all our vehicles are available with a range of size options. Thus to suit the needs of your wedding party. Also including two 6 door stretch limousines that seat up to 6 people.
Also each vehicle is fully equipped with all the amenities you need for your wedding transportation. Thus including luxury leather seating, climate control, cooling towels, and of course a complimentary bottle of branded champagne!
A White Glove Service from a Professional Chauffeur
Enjoy a white glove experience from a professional chauffeur that is here to meet all your wedding transportation needs. Their duty is to take care of your wedding day wellbeing.
In so serving all your wants and needs, with each driver boasting a wealth of industry experience. Rest assured that they know all the important details that make a big difference on what is a stressful day.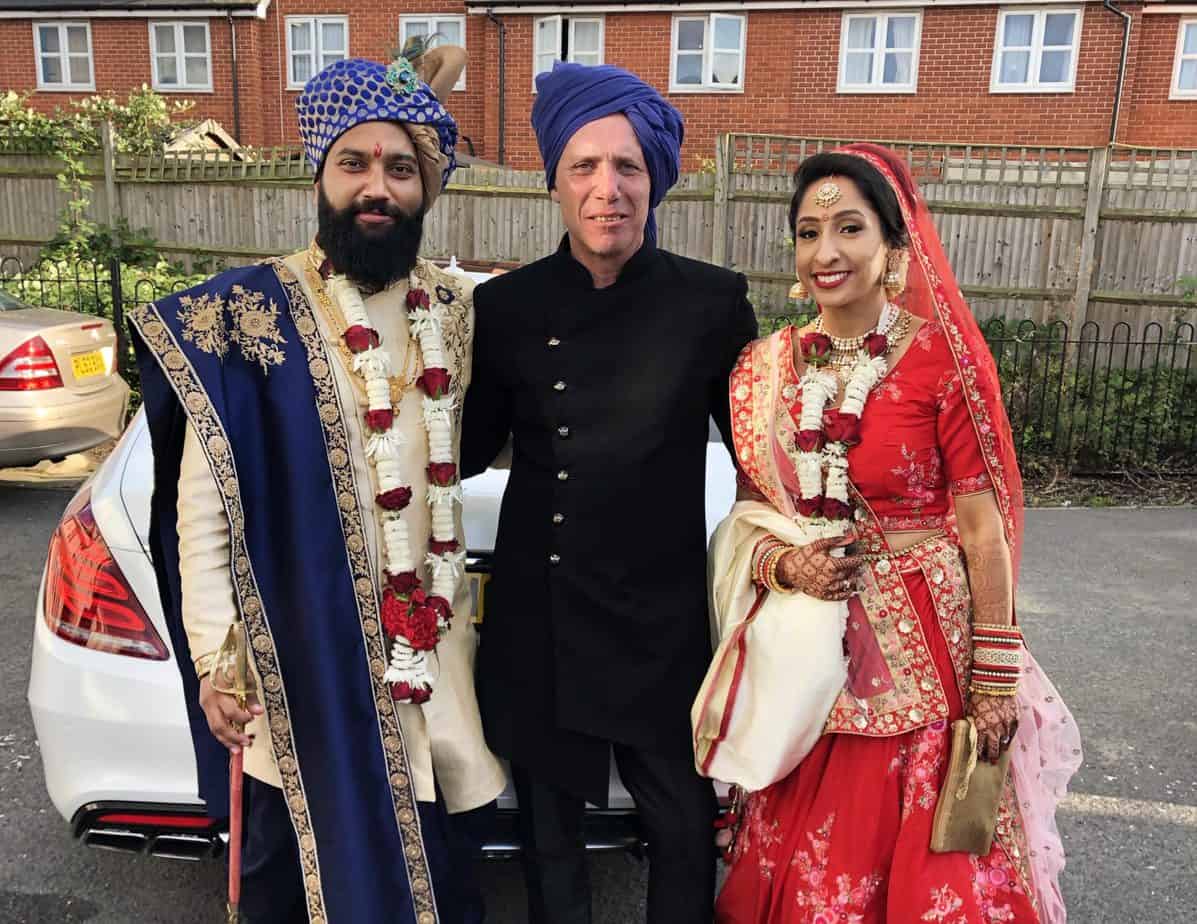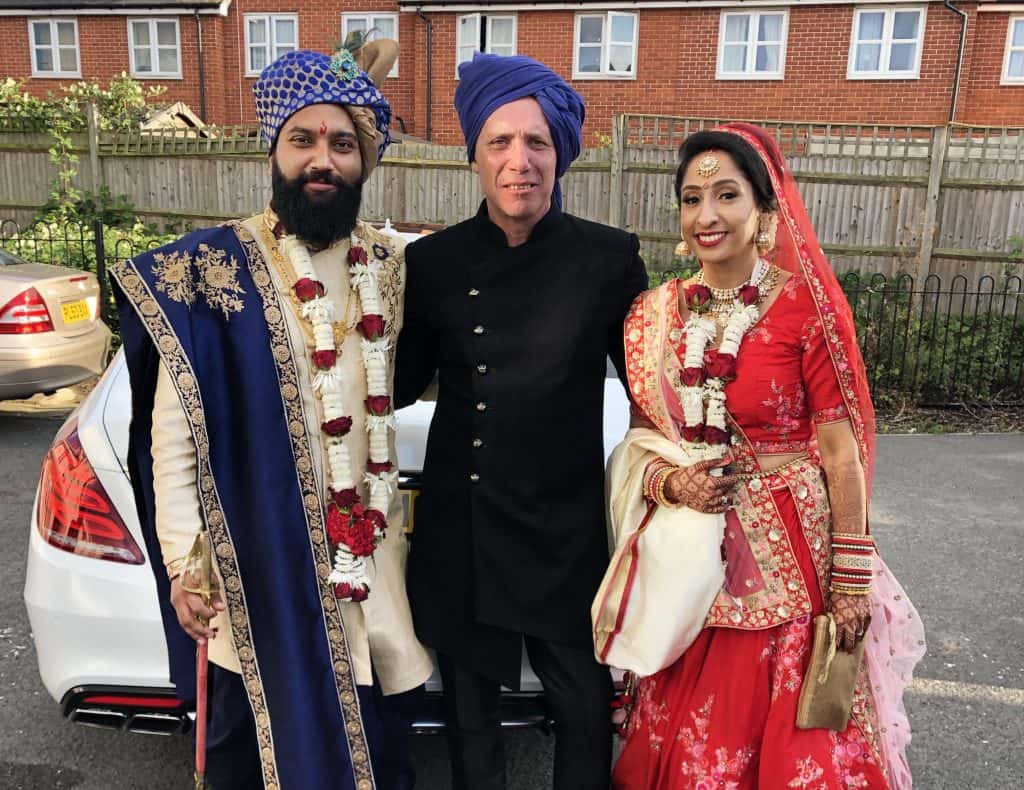 Our drivers know the local and surrounding areas better than anyone. So expect your entire journey to be a relaxing experience without any problems.
So you won't need to worry about getting caught in traffic or getting delayed due to roadworks. As before the chauffeur leaves, we check the entire route (and a few emergency contingencies!).
Simply put, every aspect of your wedding car hire transportation. Is all planned out well in advance to ensure everything goes off without a hitch.
Hence given the important role the wedding cars plays on the big day. We make sure that you have plenty of options to ensure all your requirements are met.
Please visit our luxury white glove wedding service page. This will guide you through your wedding day in our services!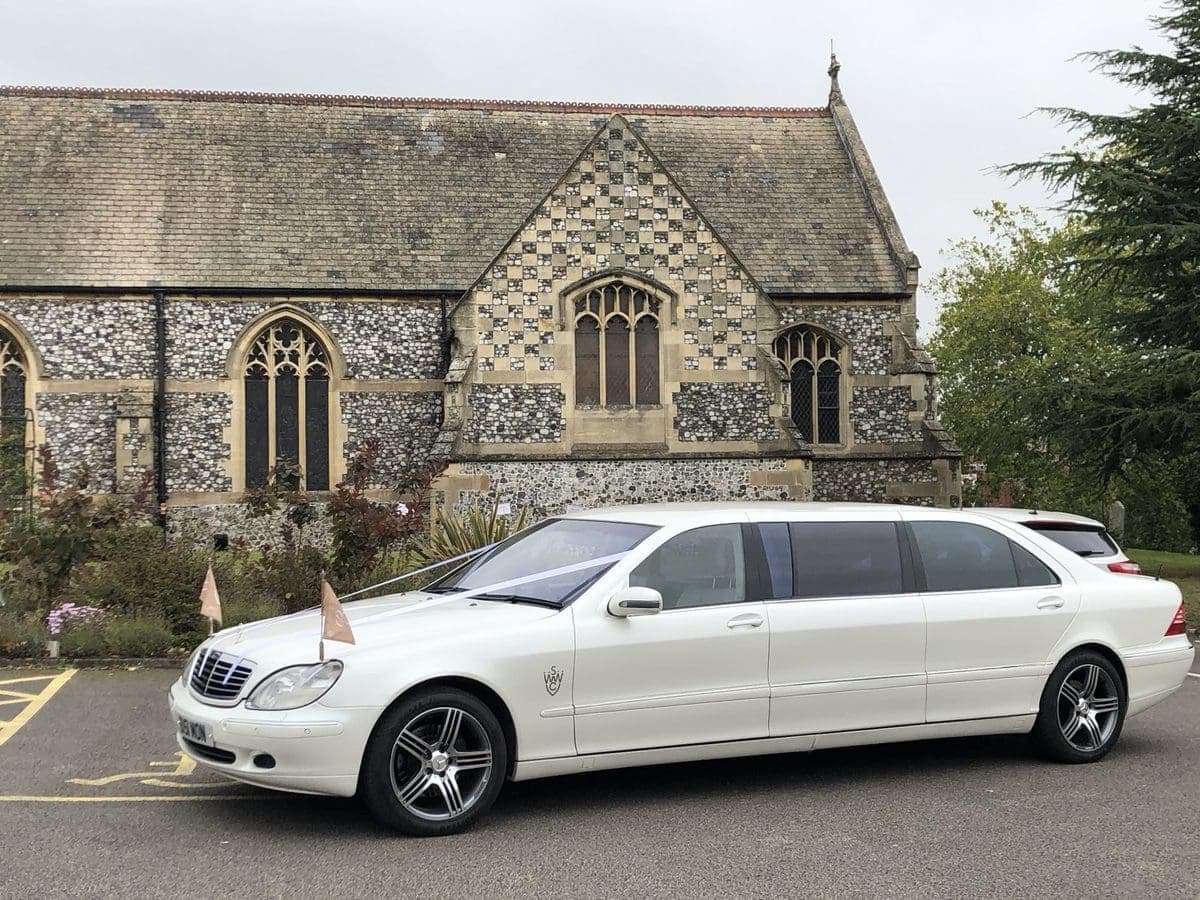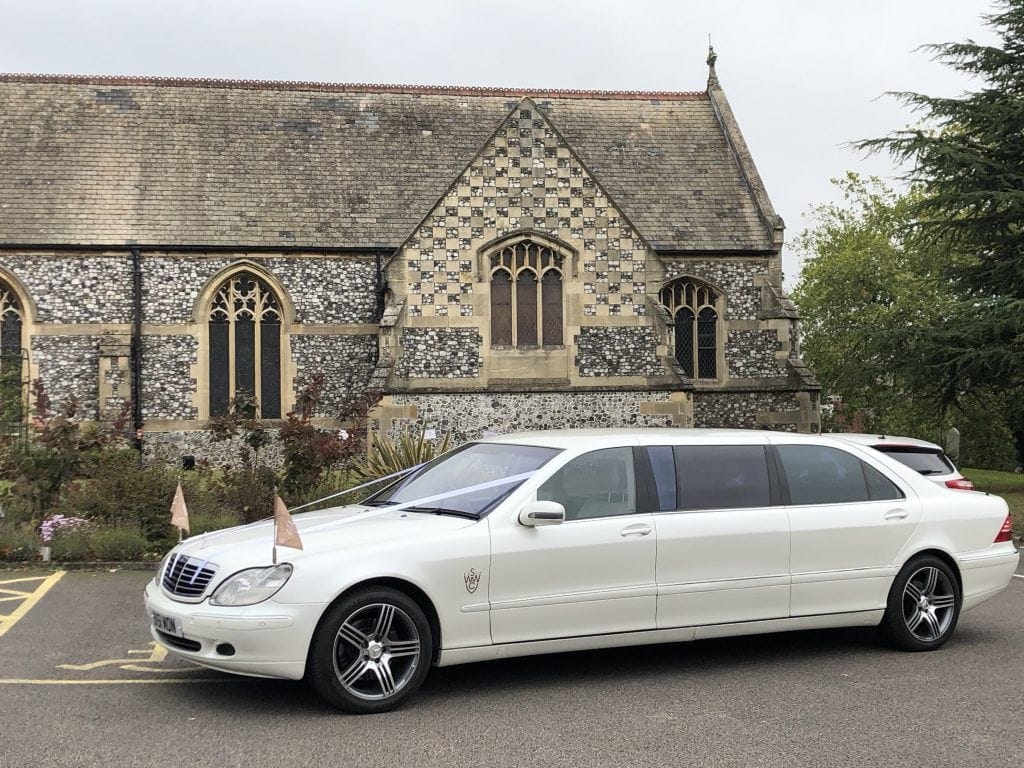 A Range of Luxury Wedding Cars to hire
Here at SWWC we provide a range of luxury white Mercedes wedding cars to choose from.
Looking for a classic white stretch limousine that is perfect for a traditional wedding? Then look no further than the timeless Mercedes S500 Pullman.
Prefer a luxury modern car for your wedding transport? Then you'll love one of our more modern offerings such as the sleek S63L AMG. The perfect spacious sports car for those looking different from their wedding vehicle.
To view our complete range please visit our wedding car shop by clicking the instant quote button.
What You Can Expect From Your Wedding Vehicle
So regardless of what wedding car you want to hire. We always go out of our way to ensure its suitably prepared for all your photographs.
The car is adorned with personalised décor, including flags and ribbons, to match the theme of your wedding. We even give you the choice of chauffeur's suit.
Also which is available in a range of colours and styles to also match your theme.
We also offer you the chance to personalise the wedding car décor. With our bespoke designed wedding flags and ribbons can be personalised. Then kept as a souvenir – visit our tailor page for more details.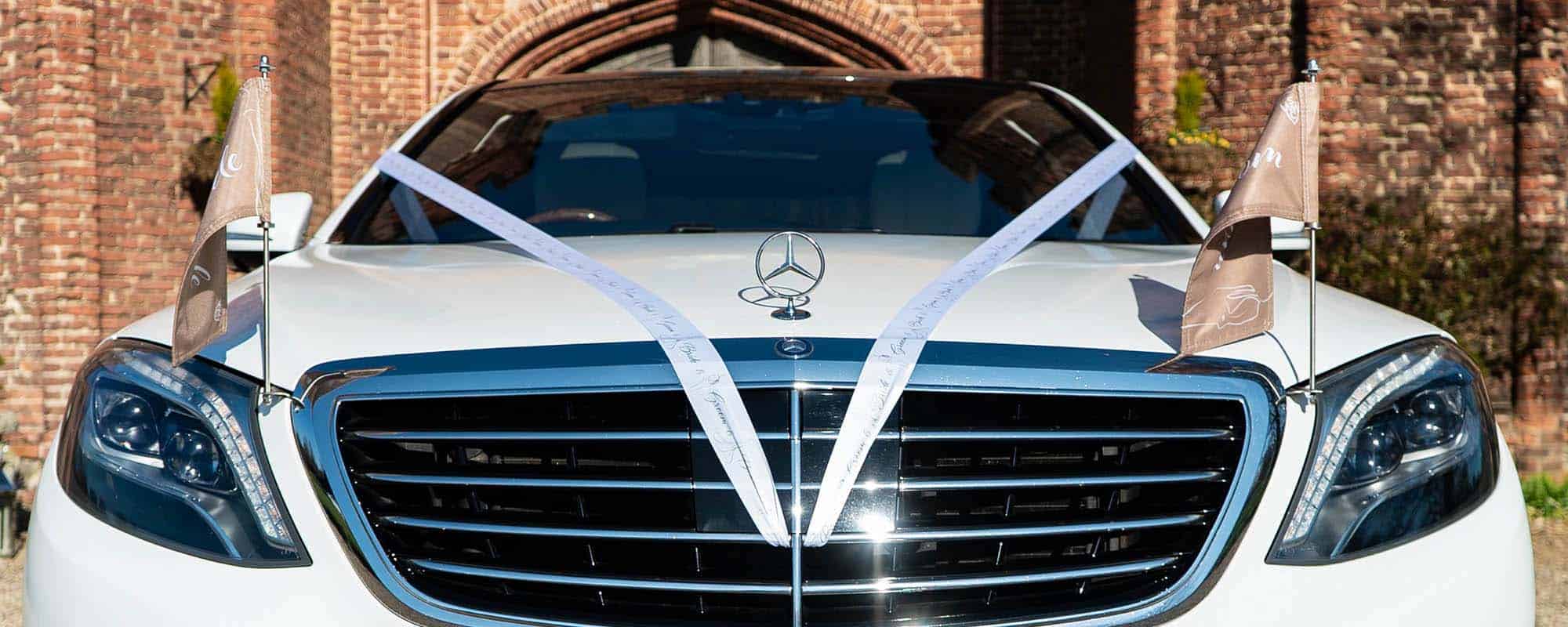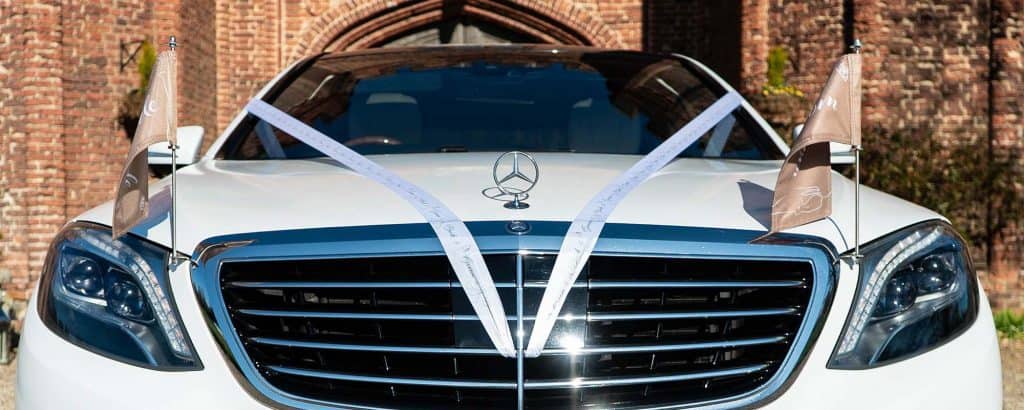 Hence this also means that you get to take all kinds of amazing photos. To enhance your special day in front of a customised luxury wedding car. So perfect for getting a few snaps of the happy newlyweds!
While our service involves picking you up and dropping you off at the wedding venue. We are also more than happy to return at the end of the wedding event and pick you back up.
We'll transport you wherever your wedding suite is in Essex or Suffolk. Also providing the same style and comfort as when you first arrived.
Wedding car choices
Our goal is to make hiring the perfect wedding car a stress-free process. We offer an easy instant quote. In so you know exactly how much to expect to pay. Whether you are looking for a bridal car or a car for the groom.
Also the availability and price of any wedding car you are considering hiring. Will always be clearly shown during the whole booking process.
So we even offer you the choice of how you would prefer to pay with our wedding car payment choices. No other UK wedding car hire company offers more choice.
Also, we include more as standard in our package prices than any other UK wedding car hire service. So expect incredible value for money on top of a stellar service!
Please feel free to contact us for any information. On our Mercedes S Class wedding cars or our drivers. Indeed on any aspect of our luxury wedding transport service in Essex and Suffolk. We specialise in creating dream weddings for all our couples to be.
We also cover wedding car hire in London, luxury wedding cars Cambridgeshire and Hertfordshire. With our finest chauffeur driven services
Luxury wedding car hire