Hertfordshire wedding car hire
Hertfordshire's most luxurious wedding car hire service. Simon's White Wedding Cars is a white glove service providing the finest first class Wedding Car Hire. We offer the perfect wedding day experience available throughout Hertfordshire. We have an extensive range of the finest white Mercedes S class wedding cars that make the perfect bridal party cars, grooms car or bride and grooms car for your big day.
So from transporting just the two of you in a luxurious S class, to a grooms party of six in the grand Mercedes Pullman. Maybe a bridal party of eight in the VIP minibus, we have you covered with the best wedding vehicle hire.
Your wedding is one of the most important special events of your life. So, it makes sense and only right that the wedding car taking you to and from your Hertfordshire wedding ceremony or venue is just as special!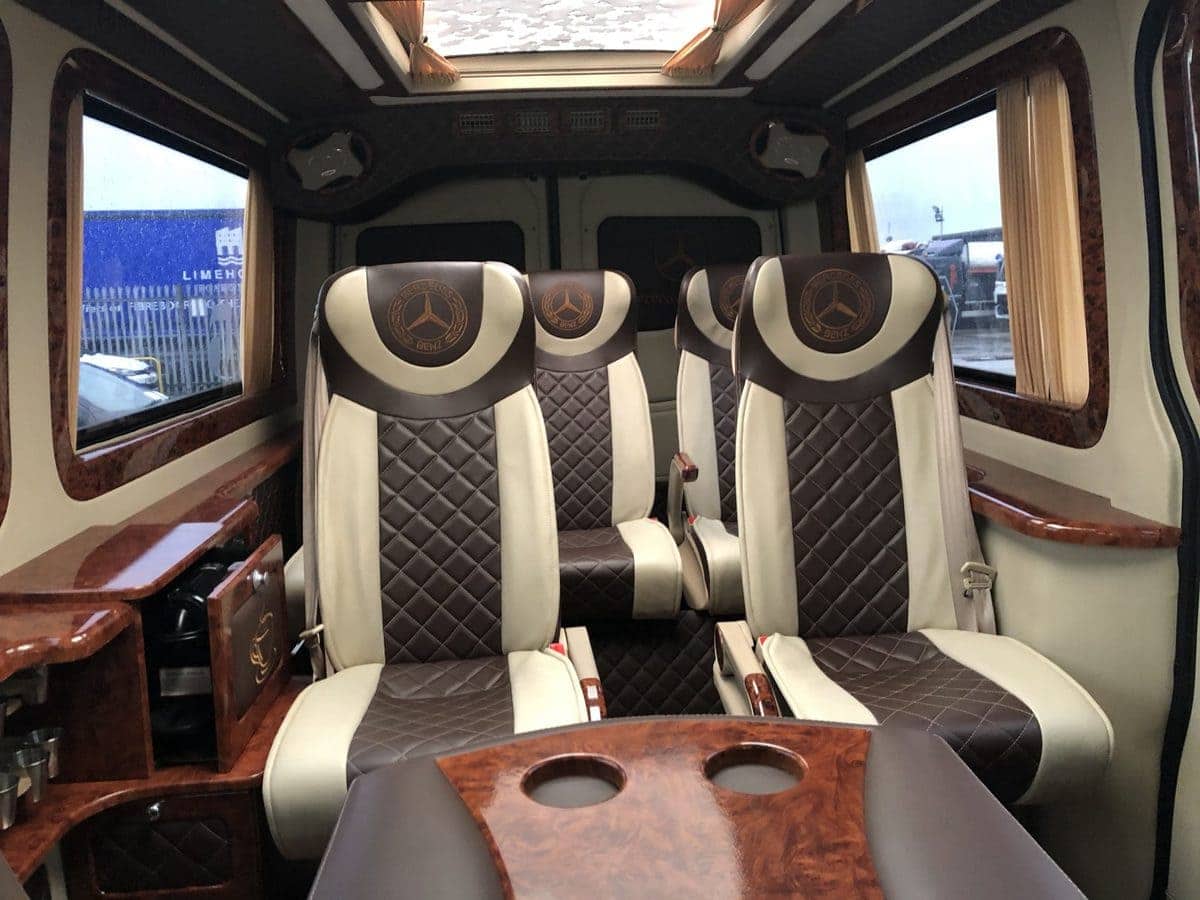 Wedding car hire
So Choosing the right wedding transport hire in Hertfordshire. At Simon's White Wedding Cars we realise that this is a momentous occasion for one of the biggest days of your lives.
Consequently you quite rightly deserve the best luxury wedding car hire in Hertfordshire. That's why we provide the finest white glove wedding car hire service for your special day.
A professional chauffeur who is with you, way before you even step inside the wedding vehicle. Caring for your wellbeing and that of your wedding party. Fine details matter, so everything is covered to ensure this first class service will be a highlight of your Hertfordshire wedding day.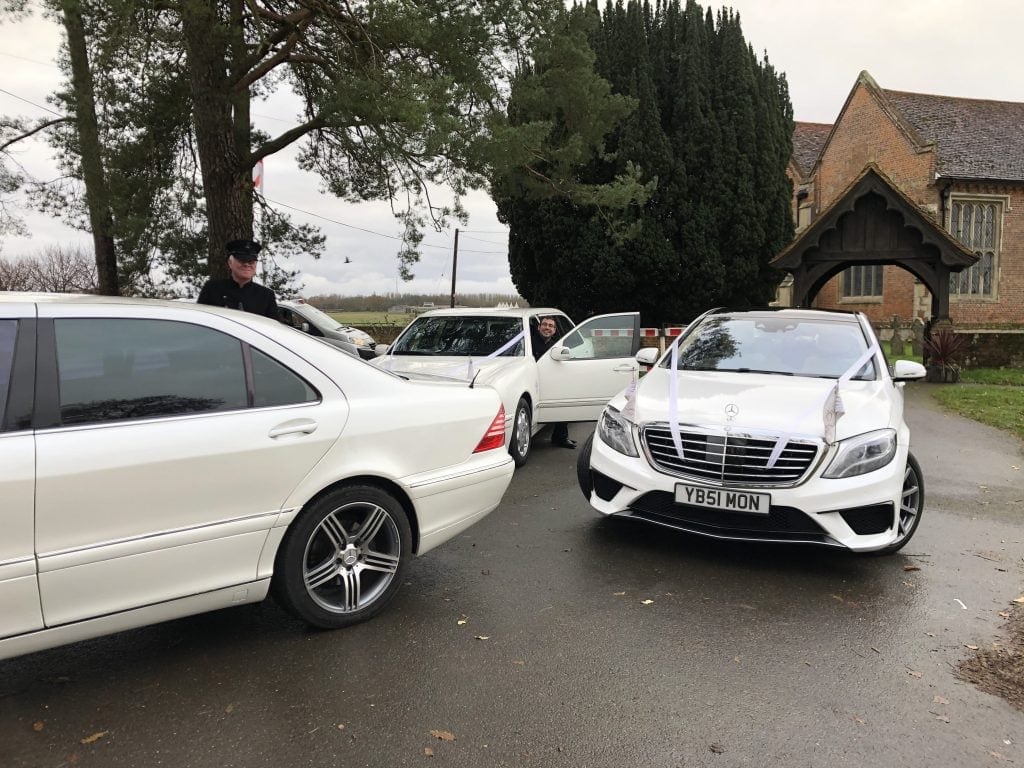 Luxury wedding vehicles to hire in Hertfordshire
No other UK wedding car hire company offers more included that we do. Branded champagne is standard on all our wedding car hires for the happy couple for example. Moreover, we even offer you the choice to upgrade it should you desire.
Each luxury wedding car comes with an array of luxury items included for your wellbeing and comfort. All our wedding vehicles carry cooling towels, chilled water, mints and napkins.
We are prepared, so also we carry tissues, umbrellas and blankets. Also on board we have a sewing kit and phone chargers, nothing is left to chance for your Hertfordshire wedding with our first class service.
Your wedding vehicle is also dressed with the finest silk ribbons and wedding flags. We even offer you the choice of chauffeur's uniforms to enhance your wedding theme. Please visit our tailor page for full details.
Your wedding
We understand that everybody's wedding is different and unique to them. This is why we have made our wedding car service so that you can personalise it. Whether you are having a traditional, modern, vintage or classic Hertfordshire wedding. We have the first class service and knowledge that will exceed your expectations of a hiring a wedding car.
Whether that's picking you up at 8am from Croydon and taking you to Bishop Stortford for the start of your ceremony. Then after driving you to get some nice wedding photos. Finally then driving you back to the venue and driving over a coconut before we head back at 7pm.
Our professional white glove chauffeur is there to ensure all your requirements are met on your Hertfordshire wedding car hire.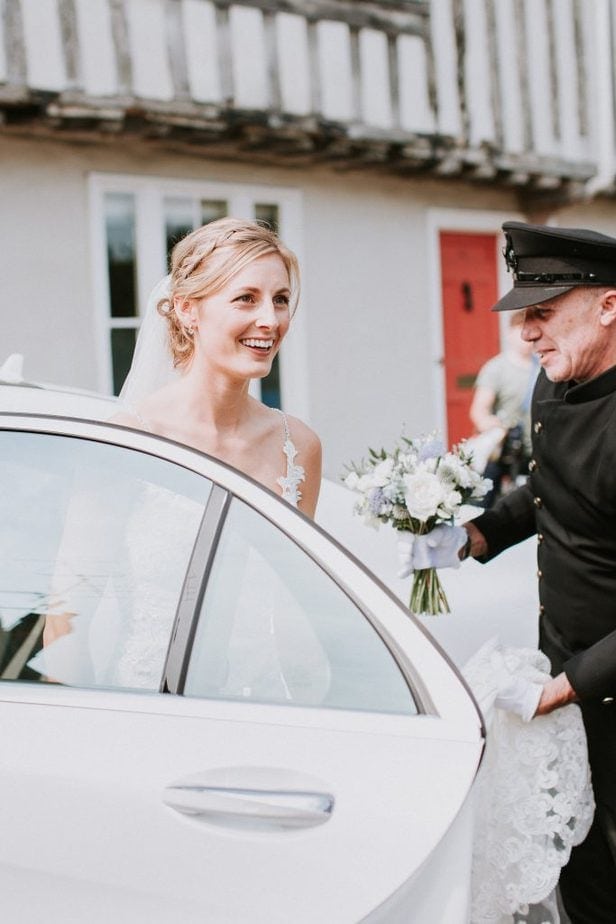 Wedding cars
Simon's White Wedding Cars supplies the finest fleet of modern white Mercedes S class wedding cars in Hertfordshire. All of our s class limos have the finest cream leather interiors. We feel that white is the ideal colour for wedding cars. Whilst the cream interiors add the ultimate class. Most of our fleet have heated and cooling seats for you comfort.
Our Mercedes S63L AMG is probably the only white wedding car in the uk in this class. Both the S63L and S500 have magic body control, compared to the nearest thing to riding on a magic carpet.
Also we have two stretched six door limousines available for hire in Hertfordshire. A Mercedes S class Pullman, the transport of the rich and famous and an E class once owned by a royal family.
For a virtual 360 tour of our wedding vehicle interiors. Please visit our wedding cars page. So here you can move around the vehicle zooming in and out on the luxury interiors. On some models you can even watch our video on the media screens.
Booking your Hertfordshire wedding Transport
Booking your wedding car hire. We have made it as easy as possible to book your wedding transport. Our booking system will always show you the price for hiring your wedding car in Hertfordshire.
How easy, just enter your desired date to hire wedding cars. The available luxury cars are now shown. Use our quick guide to work out the mileage needed for your wedding vehicle.
From the drop down menu choose Hertfordshire. Then choose the nearest town to where the wedding vehicle hire is needed. The mileage is now shown, so you can add it to the booking. Instantly the price of your wedding car hire is shown again.
So, finally select any options you would like to personalise or upgrade. If you do not wish to do any of the above, just select standard.
Even better once you have booked your wedding vehicle, we even offer you our wedding car payment choices. Where you can choose to pay monthly if you desire.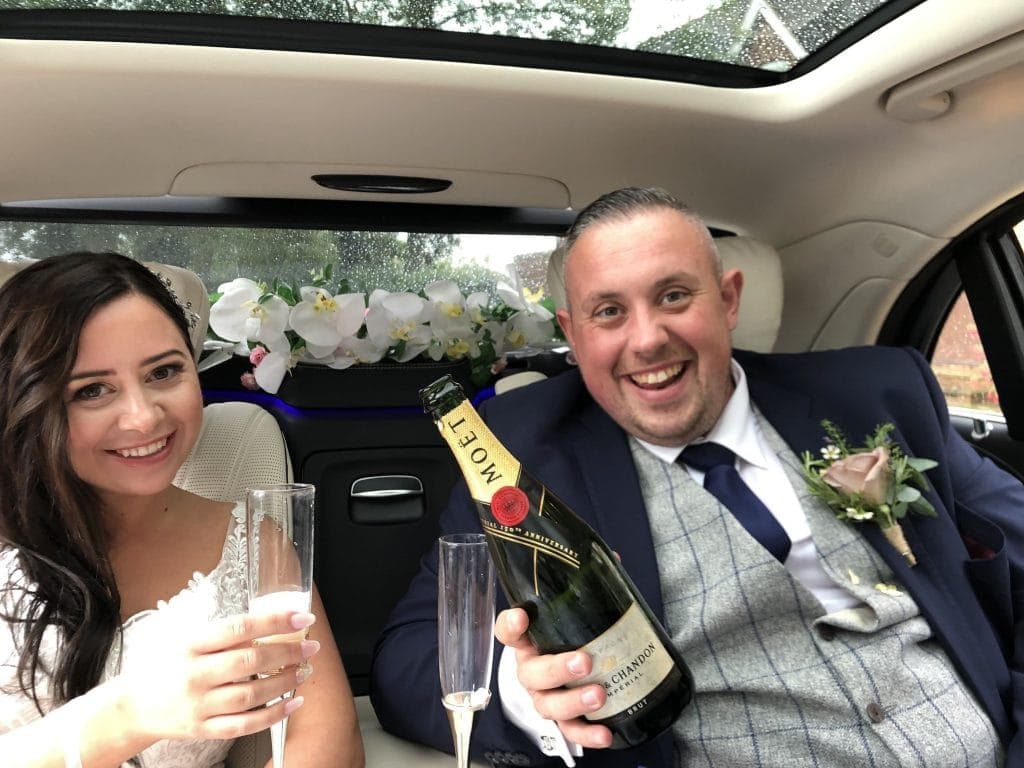 Our standard wedding vehicle hire
SWWC wedding car hire service is more than about just providing a luxury wedding vehicle and driver. So of course luxury cars help, but we are about supplying the finest service and luxurious experience on your big day.
So that's why we provide the finest white glove service as standard, please click the link to view an example of your day with our service.
Included as standard.
We go above and beyond for our clients, including all the following standard items and services with every wedding car hire.
White Glove Chauffeur Service – Enjoy the ultimate wedding day VIP experience.
Branded Champagne for the happy couple
Chilled bottles of still fresh water.
Mints
Cooling towels.
White umbrellas and blankets for Your wedding day wellbeing
Phone charging kit.
Serviettes and tissues.
Sewing Kit for emergency Repairs.
Silk flowers.
Need to hire a local wedding car in Hertfordshire
So, whether you are looking for wedding transport in Stevenage or the City of St. Albans. Maybe a 6 door stretched wedding limousine in Ware or a fleet of wedding vehicles in Welwyn Garden City.
We have the finest identical fleet of uniform cars and chauffeurs attire to match any big occasion. Also with a first class service to exceed your expectations delivered by our white glove chauffeur driven wedding cars in Hertfordshire.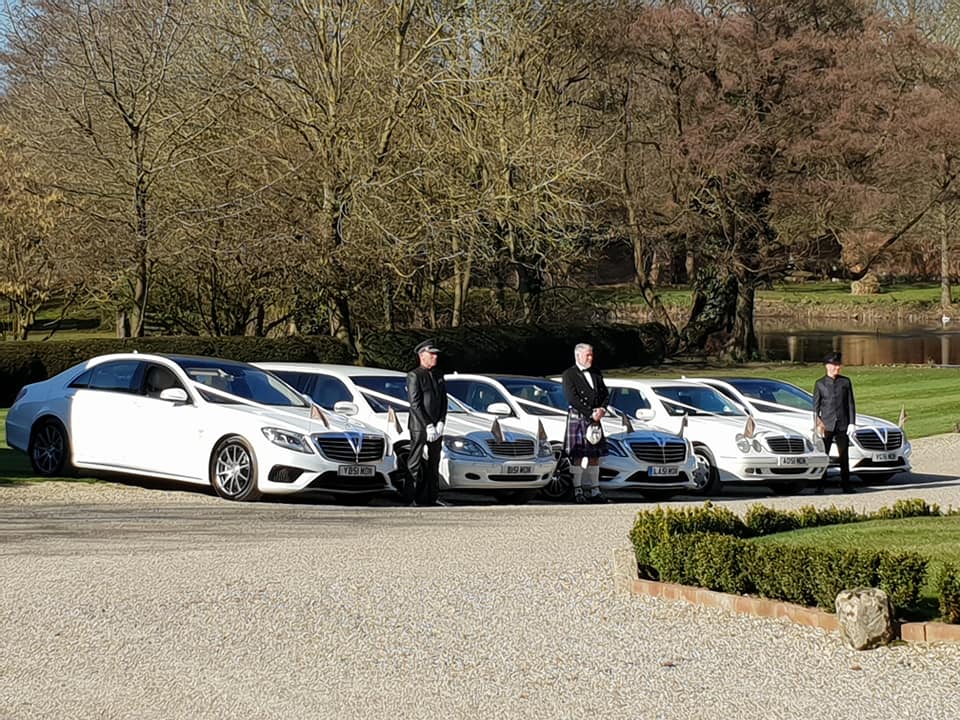 Wedding vehicle decoration
All of our vehicles come supplied with our bespoke ribbons and flags as part of the hire. Also each vehicle has flowers across the rear window. The standard colour for our flags are either white or gold, with the reverse colour for the writing.
Our car ribbons are also white or gold with also the reverse colour for the emblems and writing. If you require a different colour please let us know.
Finest chauffeur driven wedding cars
By providing the finest chauffeur driven transport for your wedding in Hertfordshire, we know what is needed to exceed your expectations. Thus ensuring you never want for anything in our services. Consequently you will travel to your ceremony or wedding venue like a VIP. Having arrived in the ultimate style, class and comfort that our wedding transport hire service supplies in Hertfordshire.
We understand your wedding day. Hence we know memories make the perfect wedding day. So we ensure you have a luxury service that you and your guests will never forget. All delivered by a professional chauffeur, who is more like a butler with you on your special day. Maybe this is why we are becoming the preferred supplier of so many wedding venues.
However don't just take our word for it! Please read our customer reviews.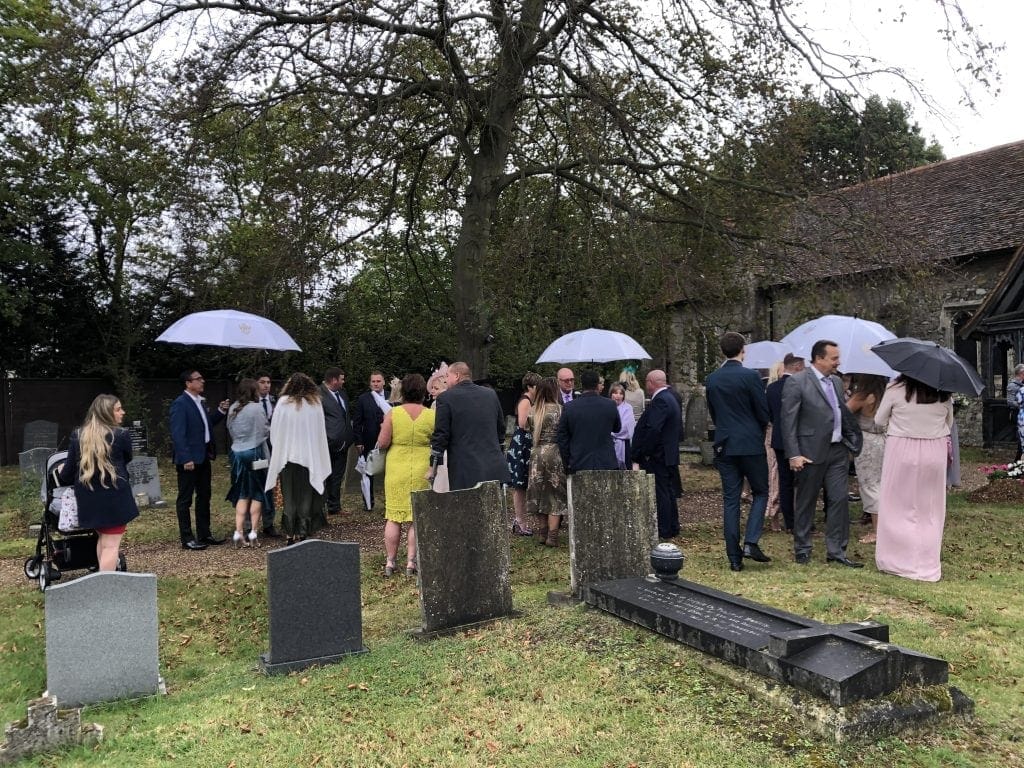 Additional chauffeur driven services
As well as our chauffeur driven wedding service we also offer the following in Hertfordshire.
Luxury yes to the dress transport, a shopping experience of a lifetime for up to six people.
Also luxury honeymoon transport to any London airport. So continue the celebrations of your new status and travel first class to any airport in London.
Wedding venues in Hertfordshire
Here are a few of our favourite wedding venues in Hertfordshire, that we love taking our happy couples to be to.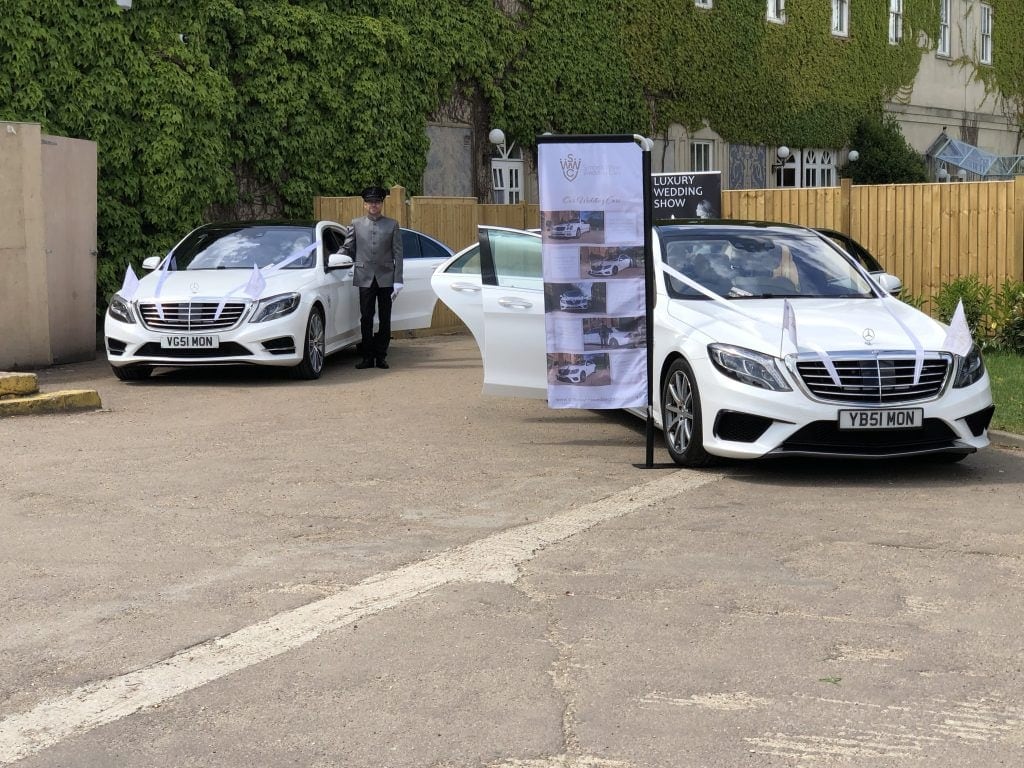 Downs Hall
Set in 110 acres of woodland and landscaped gardens, this opulent Italian-style mansion, built in 1322, is 4 miles from Sawbridgeworth train station and 8 miles from Bishops Stortford Golf Club.
Recently renovated, this really does deliver the wow factor for your Hertfordshire wedding. With wedding reception rooms from 32 – 190 guests this venue can cater for your dream wedding day.
Also boasting 98 bedrooms, this venue has it all for your special day.
Little Easton Manor
Situated in Little Dunmow, Essex. Little Easton Manor is a stunning wedding venue situated ideally close to Chelmsford, Braintree, Stansted in Essex and Bishop Stortford in Hertfordshire. This is a popular choice for couples all around the country for a classic wedding.
This 17th century country manor is a grade II listed building and is surrounding by beautifully manicured gardens, vibrant flowerbeds, and an idyllic courtyard. Suitable for 70-140 guests. The venue is the perfect romantic setting for your special day and has rightfully earned the name 'the Jewel of England.'
Luxury wedding cars Hertfordshire