Wedding car trends in 2022
So what are the wedding car trends in 2022? Now that couples can book their magical day without fear. What is in and what is losing ground. We look at our requests from couples and the feedback from wedding fayres and other wedding car companies.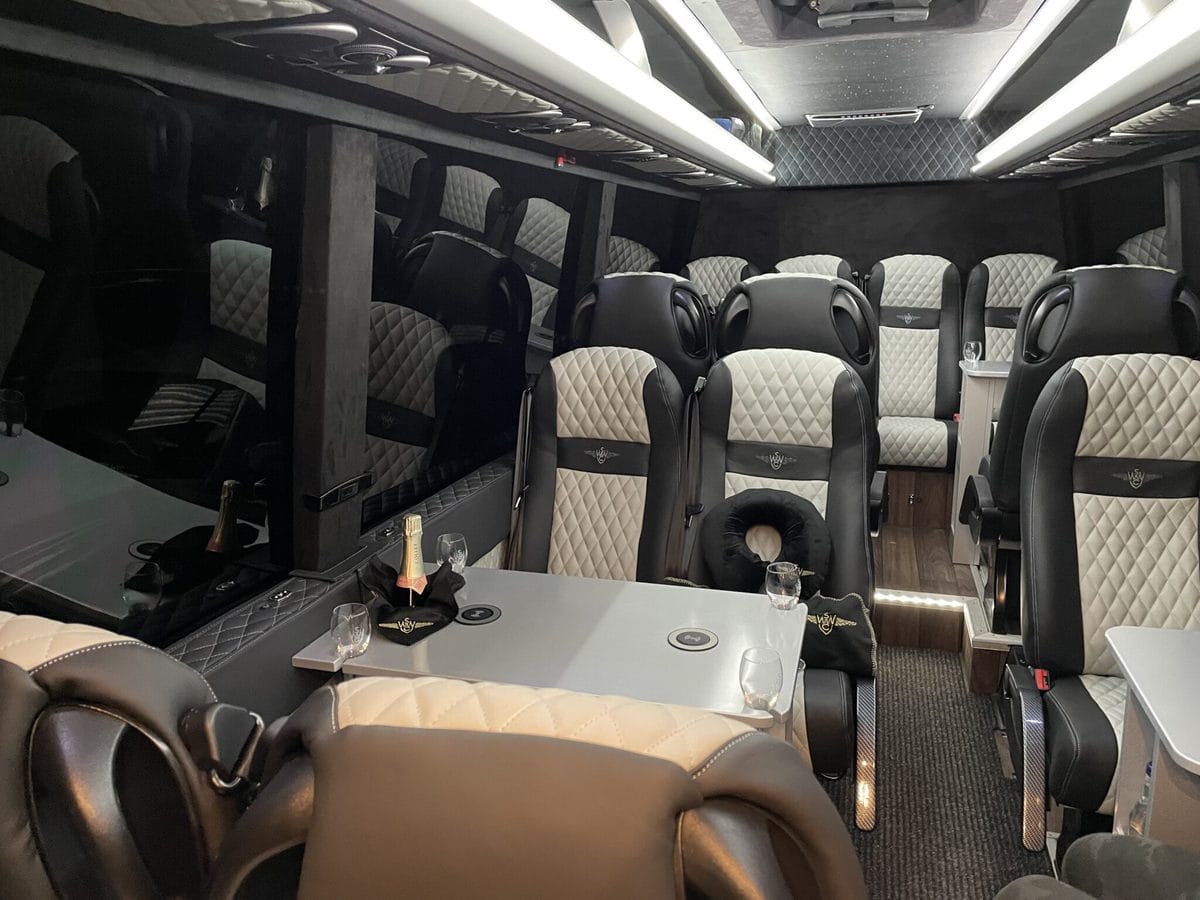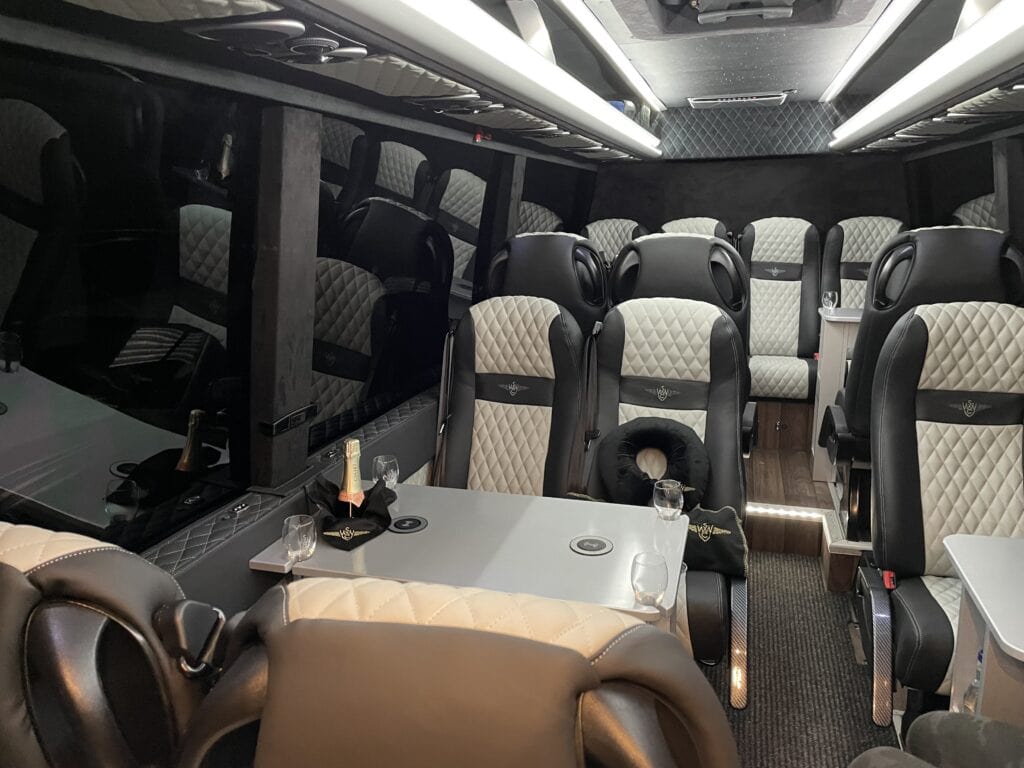 The wedding venue
One of the biggest trends and changes so far in 2022 is transport from the venue. Newly weds are now wanting to end their magical day in luxury. So rather than return to the hotel or home in a "uber" or taxi, which many couples are now seeing as an anti-climax to the end of the day.
More and more couples are booking a luxury car to collect them at the end of their wedding day. Thus carrying on the special day with a fantastic memory.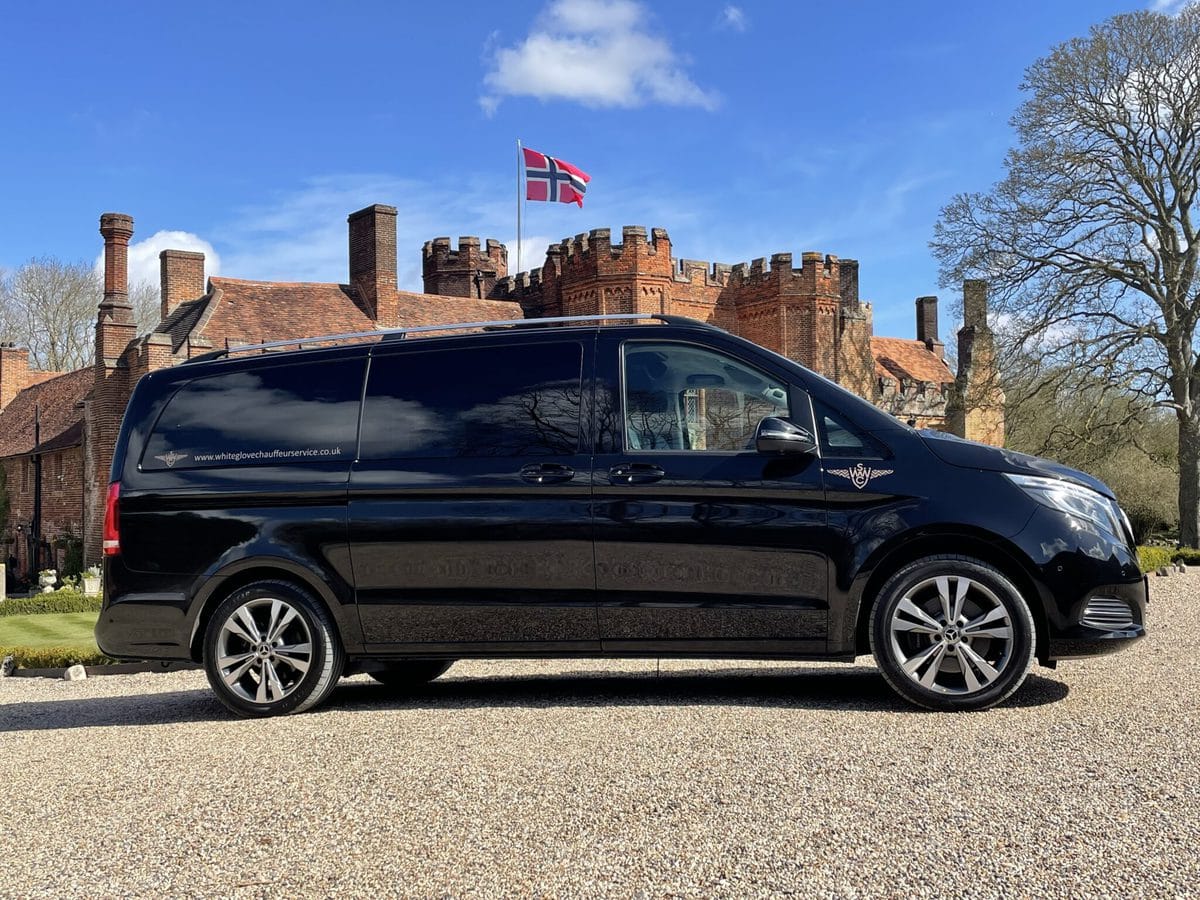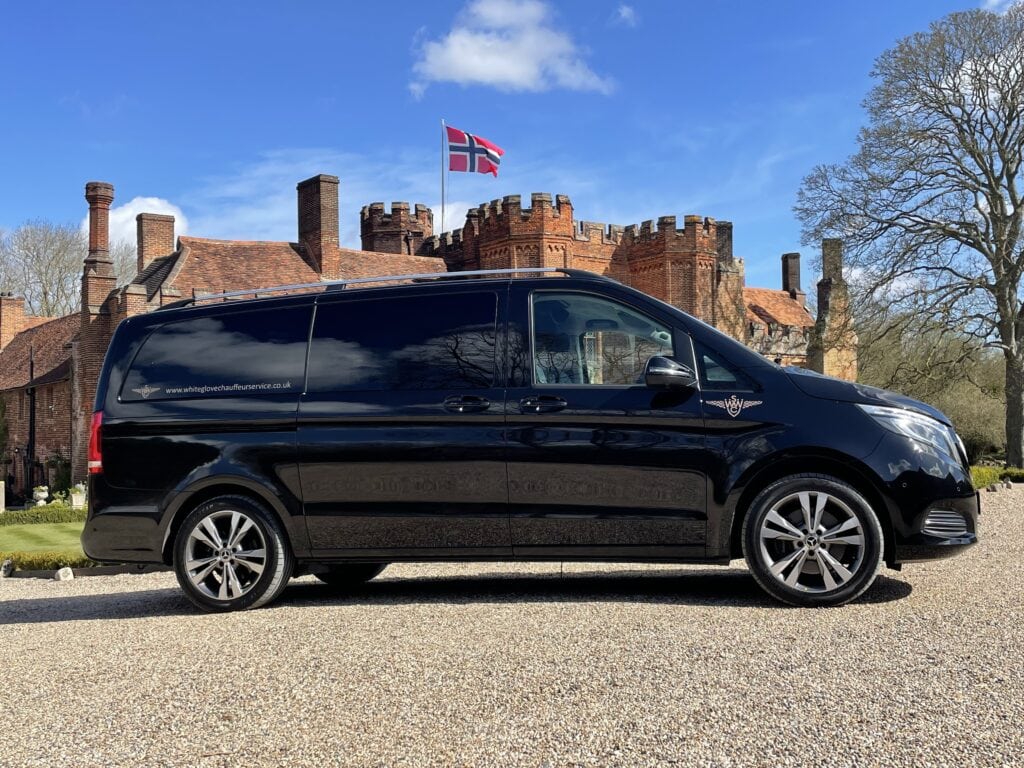 The bridal party
Also with couples having their whole wedding at one venue. We are now seeing more and more bridal parties endulge in hiring a VIP minibus. Picking up the night before the wedding and enjoying a party on the bus enroute to the venue.
Our chauffeur takes care of everything. Starting off with a champagne welcome, whilst enjoying your champagne your chauffeur loads all of your luggage into the vehicle. Then your chauffeur escorts you to the VIP minibus and explains the features. Also linking your own music to the sound system if desired.
So on arrival, your chauffeur will transport all your luggage into the hotel or lodge. This really is a fantastic luxury way to start your wedding weekend. Enjoying a first class luxury experience and quality time with your bridal party. Arriving stress free and relaxed ready for tomorrows big day.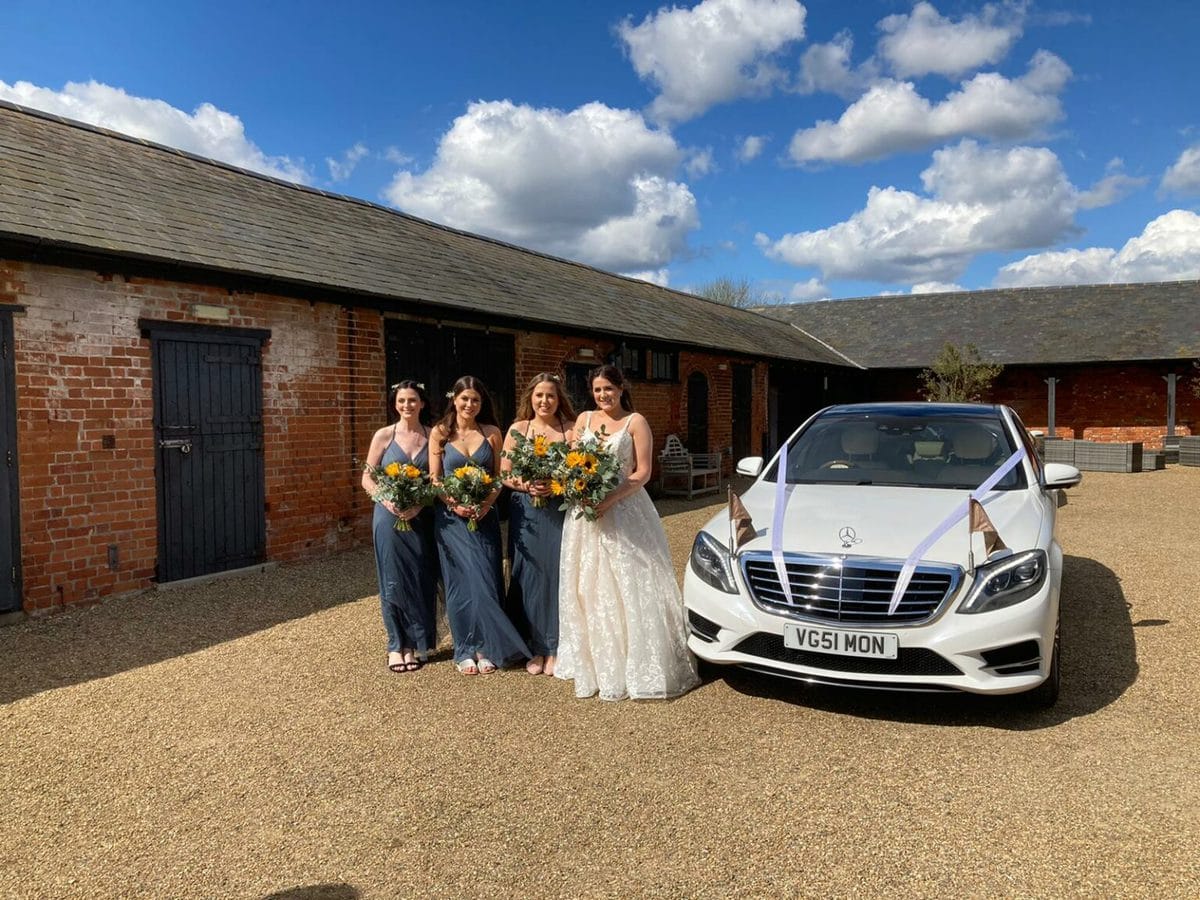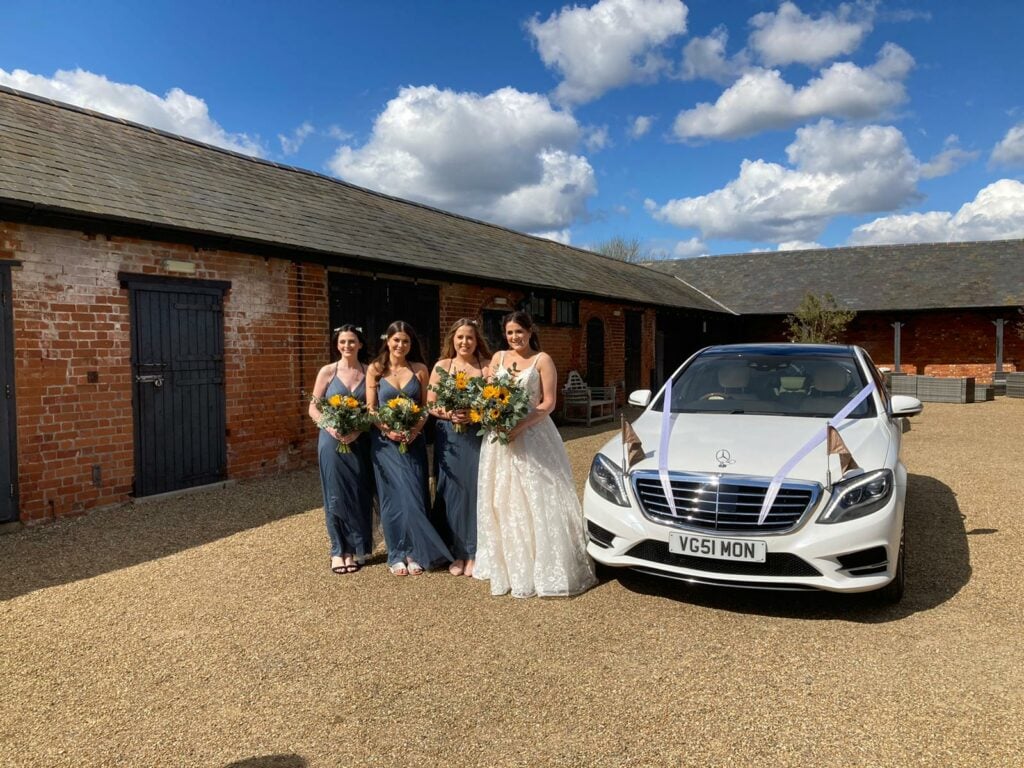 Honeymoon transport
2022 Wedding car trends in honeymoon transport. So again a massive raise in couples booking honeymoon transport. This being even from the venue the following day. Or a day or two later from home, again keeping that special day feeling alive a little longer.
Personally, who would not want to travel sipping on champagne in a luxury car to the airport. Also we can put honeymoon ribbons and flags on the vehicle making it extra special again. Also carrying on the special occasion and magic of the wedding to the airport.
So again stress free and easy from your front door to the terminal. Also sometimes straight from the venue as a surprise present for the bride or groom. This is sometimes provided as a special gift from the parents or guests at the wedding.
Wedding day vehicle trends
So what's in and what's going out in wedding car hire trends and fashion in 2022.
It would appear that couples are going for classic and modern luxury vehicle's more in 2022. Also that the VW campers are becoming less popular with brides.
We have noticed an increase in bookings for our VIP minibuses for Groom's parties and bridal parties for 2022 and more so in 2023 so far.
Also more couples are just requiring a pick up and drop off service. This would be more because of couples to be having their day all at one venue.
Luxury wedding car transport trends 2022