Luxury Honeymoon Transport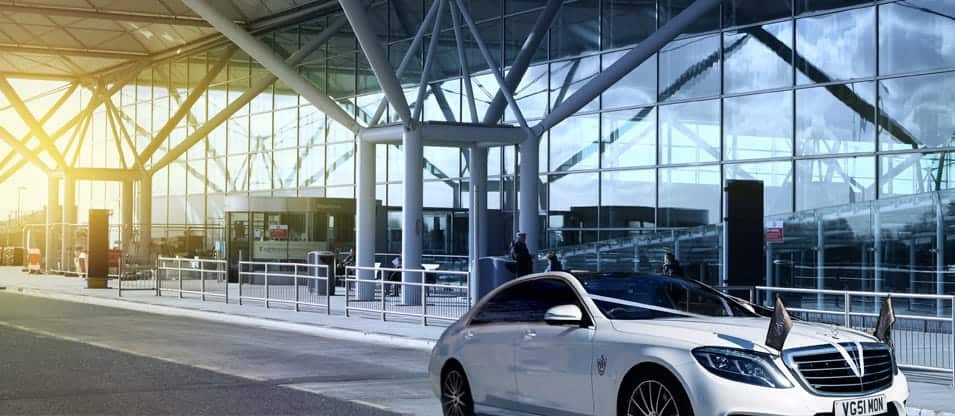 Indulge yourself in the finest airport drop off with our luxury honeymoon transport. The final reward of your epic wedding planning.
So after months and years of planning, the big day was a resounding success. All the festivities are done, congratulations you are now married!
Now it is time to celebrate the beginning of the rest of your lives together. Starting with a well-deserved holiday for your honeymoon!
As amazing and unforgettable an experience your wedding was. Maybe you are probably feeling quite tired from all the madness of planning and hosting such a massive event. So you deserve some extra special treatment before you head off on your honeymoon.
Travelling to your Honeymoon Destination in Style
Let us send you off in style with our luxury honeymoon transport service. Rather than getting a taxi or slogging it on public transport. Let us drive you in one of luxury chauffeur driven Mercedes vehicles straight to your airport drop off.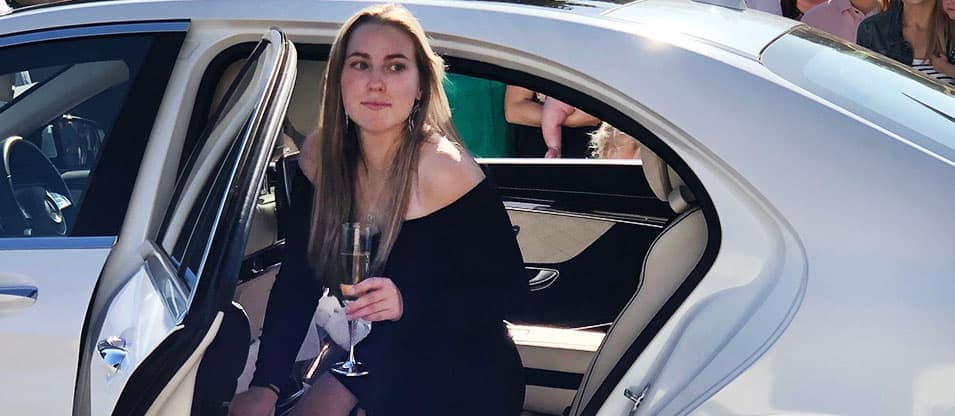 Whether starting from your wedding suite or your home, a luxurious journey awaits you both. You've survived all the stresses of hosting a wedding.
So let us help you relax and prepare for your honeymoon. First class travel ensuring you arrive at the airport on time and without any problems.
First class travel
Sit back, relax, and unwind as you indulge in our white glove chauffeur service. Where we treat the newlyweds as VIPs.
This finest airport drop off service is the red carpet treatment. So treated like a VIP, one of the best ways to get yourself into the right mindset for your honeymoon.
Sip on some bubbly as you reminisce about your special day. With a complimentary bottle of branded champagne included for all newlyweds enjoying our luxury honeymoon transport service.
Moreover you can even upgrade your champagne with various options available. Check our range of premium quality champagne to see what is available!
So no matter the destination. We guarantee you will arrive at your honeymoon in the best mood possible with our luxury white glove chauffeur service.
Enjoy heated and cooled leather seats made from premium leather. Refresh yourself with some cooled towels. Enjoy the perfect ambience with a climate controlled cabin.
Plus so much more with the many perks included with our luxury honeymoon transport service.

Get into the holiday mood with luxury honeymoon transportation!
Of course, you don't need to crash back down to reality upon your return either. We understand that international travel is exhausting and stressful.
Thus returning from an incredible honeymoon might leave you with the holiday blues. So what better pick me up than another luxurious experience on your return?
We provide airport drop off and pick up honeymoon transportation services.
So why not keep the honeymoon celebrations going a little longer once you get back?
Our luxury honeymoon transport services are available to all major London airports. Each packet tailor-made to suit the needs of each couple.
For example. We can adorn the vehicle with personalised flags and ribbons with your names and the date of the honeymoon – a great keepsake!
Also, our personalised vehicles also provide the perfect opportunity to take some pre-honeymoon photographs. Which we are happy to take for you.
Luxury vehicles
Looking for a luxury vehicle for your honeymoon transportation? We have a range of vehicles to choose from that includes:
Also all Mercedes vehicles come fully kitted with everything you could need to kick off your honeymoon festivities in style. As is our tradition, we include a delicious bottle of branded champagne with every drop-off.
So you can raise a glass to your new life together en route to an unforgettable holiday.
Also each vehicle is equipped with the finest luxury leather seated, personalised climate control. Some even have electrically adjustable heated and cooling massage seats!
The interior is adorned with some personalised décor to help you get in the honeymoon mood. Although we can leave things plain and simple if you prefer – we provide a complete service no matter your needs!
All airport drop off and pick up transfer arrangements are bespoke to meet the needs of every couple. So be sure to contact us for more information on our personalised luxury honeymoon transport options. We drive to serve to you!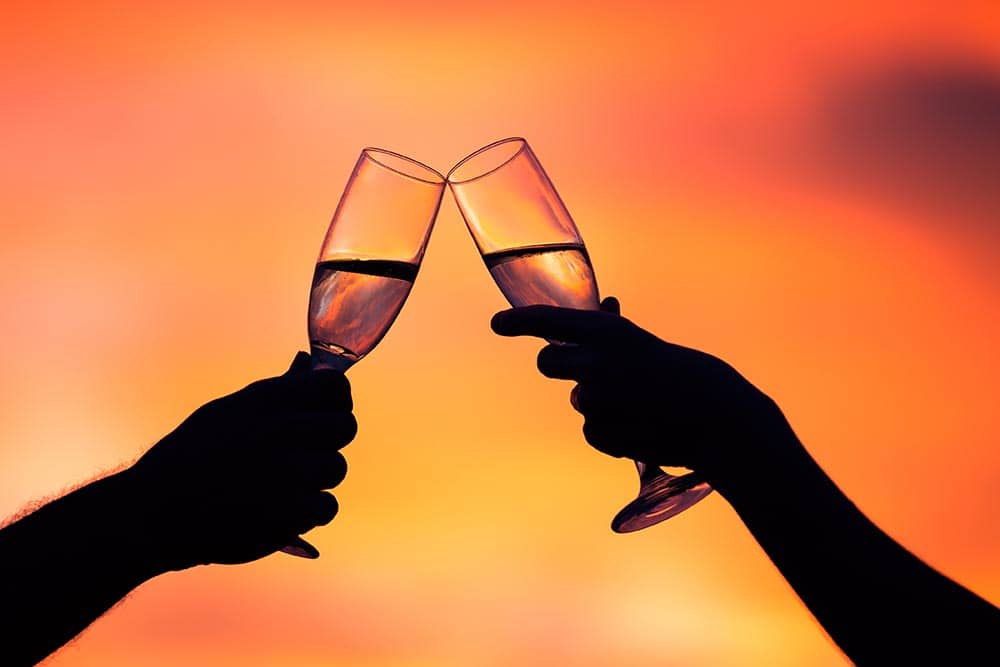 Honeymoon airport transfer