Wedding Dress Shopping
Congratulations you are engaged and have just set the date for your dream wedding. So at last, after years of imaging your dress, it's time, it's now real.
Nothing beats the feeling of shopping for your wedding dress. It's one of the major steps you take before the wedding itself. Suddenly you find yourself searching bridal magazines. Also the internet for the perfect wedding dress – it's equal parts exciting and stressful!
Choosing a style, a designer and colour – there is a lot to consider when looking for the perfect wedding dress. We know that deciding what dress you are going to wear on the biggest day of your life is exciting.
So a massive occasion like this should be rightfully celebrated!
Arrive like a VIP with our luxury wedding dress shopping transport and say 'yes to the dress'
Yes to the Dress experience
Also because choosing a wedding dress is such a massive special moment. We want to help you celebrate in style with our luxury wedding dress shopping transport experience.
Available throughout Essex and Suffolk, we have teamed up with local boutiques. That deliver the high level of service you deserve when shopping for your wedding dress.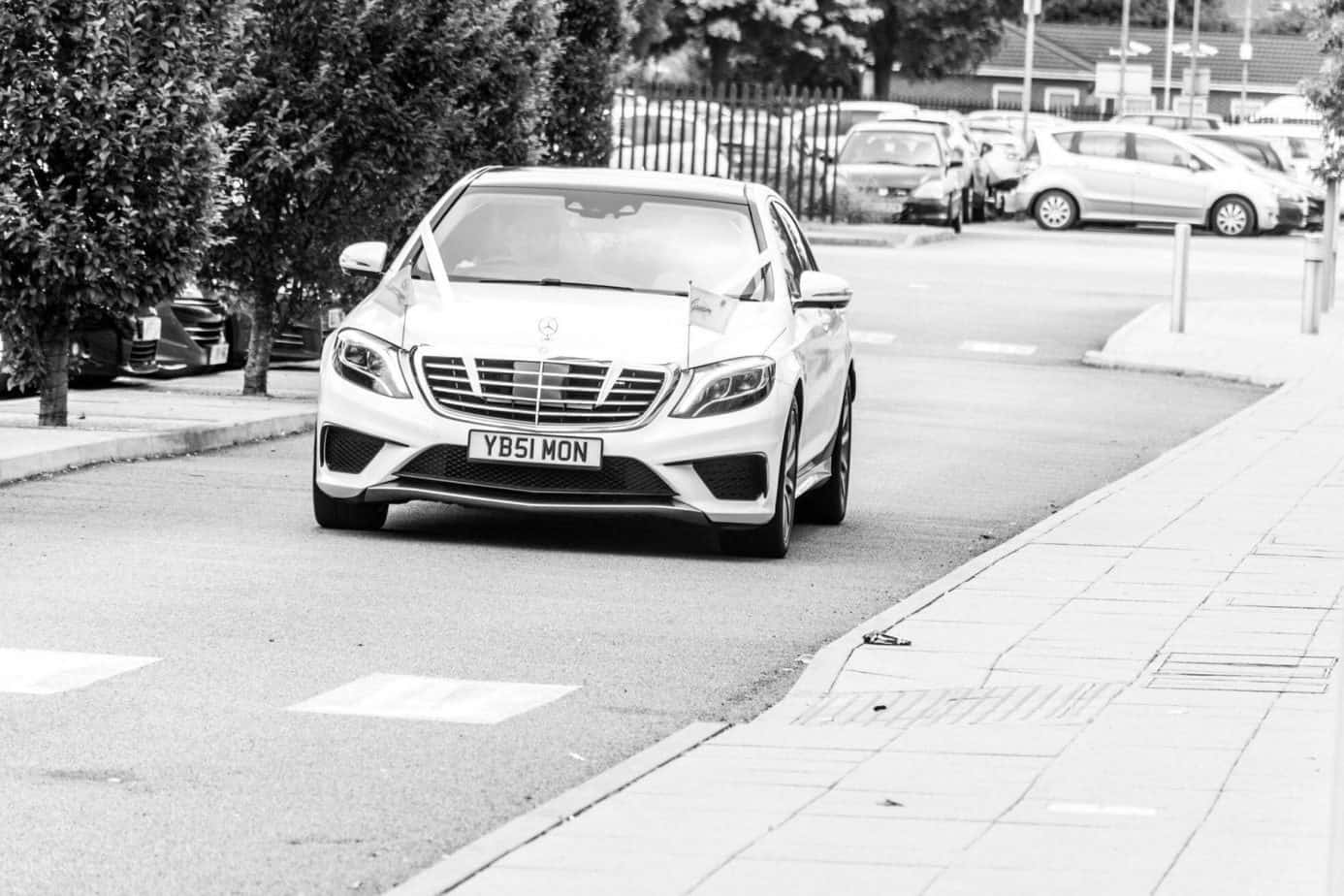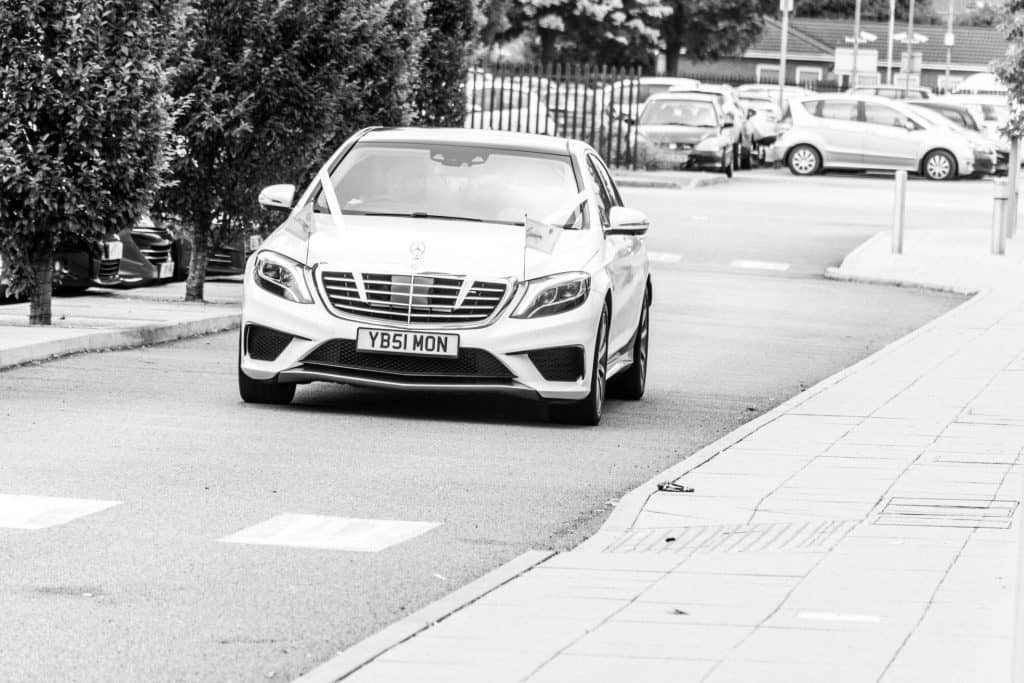 Of course, only you know what dress is right for you. So you are free to choose from any boutique or store. That you want to visit with our luxury wedding dress shopping transport when browsing for the dress.
So, sit back, relax, and enjoy the ultimate wedding shopping transport experience with friends and family!
Luxury wedding dress shopping transport
Enjoy a few glasses of bubbly as we chauffeur you to your chosen store. Relax and enjoy the moment while you search for the perfect wedding dress. We take away all the stresses of searching for a wedding dress. By taking care of all transportation needs, letting you focus on finding that dream dress.
Packages start from 4 hour hires, including pick ups and drop offs. Also we wait at the boutique while you all browse through their dress selections.
To mark the occasion, we also offer 'Yes to the Dress' sashes. Which make a great keepsake for an unforgettable day of shopping. Also while your chosen vehicle is adorned with 'yes to the dress' flags and ribbons.
Also you can choose to personalise the flags and ribbons. Please view our tailor page for more details.
This makes for an awesome photo op with the bridal party. So let the chauffeur know if you want them to take a few snaps along the way!
Once you find that perfect dress, there is only one way to celebrate. Of coarse by cracking open another bottle of champagne and raising a glass to finding the perfect wedding dress!
We also give you the choice to upgrade your champagne if desired.
Essex & Suffolk Bridal boutiques
SWWC has paired with a range of luxury wedding dress boutiques throughout Essex and Suffolk. Our aim to provide with the ultimate wedding dress shopping experience.
Each bridal store offers a varied range of bride and bridesmaid gowns. Available from all the top designers, making it easy to find the dream wedding dress. Helping you achieve your perfect wedding day.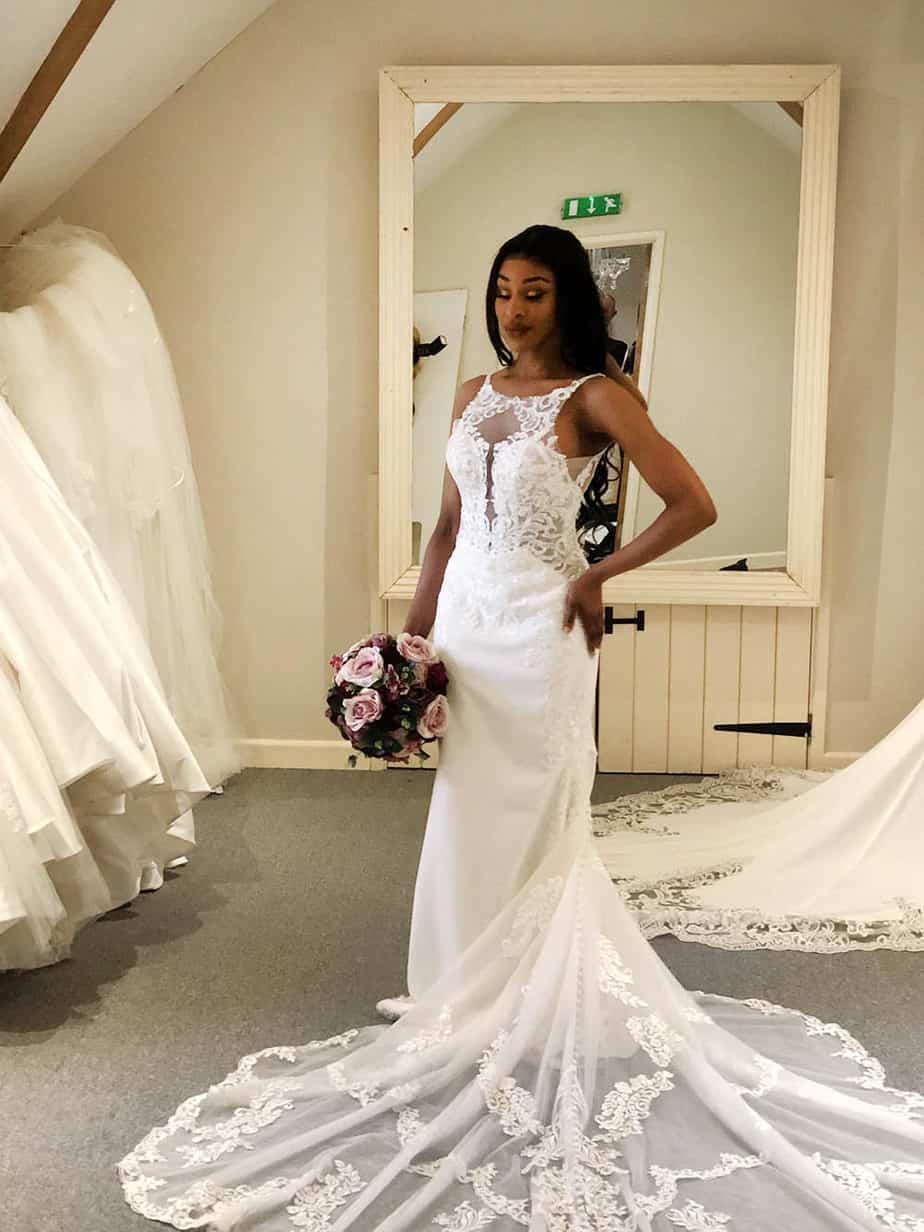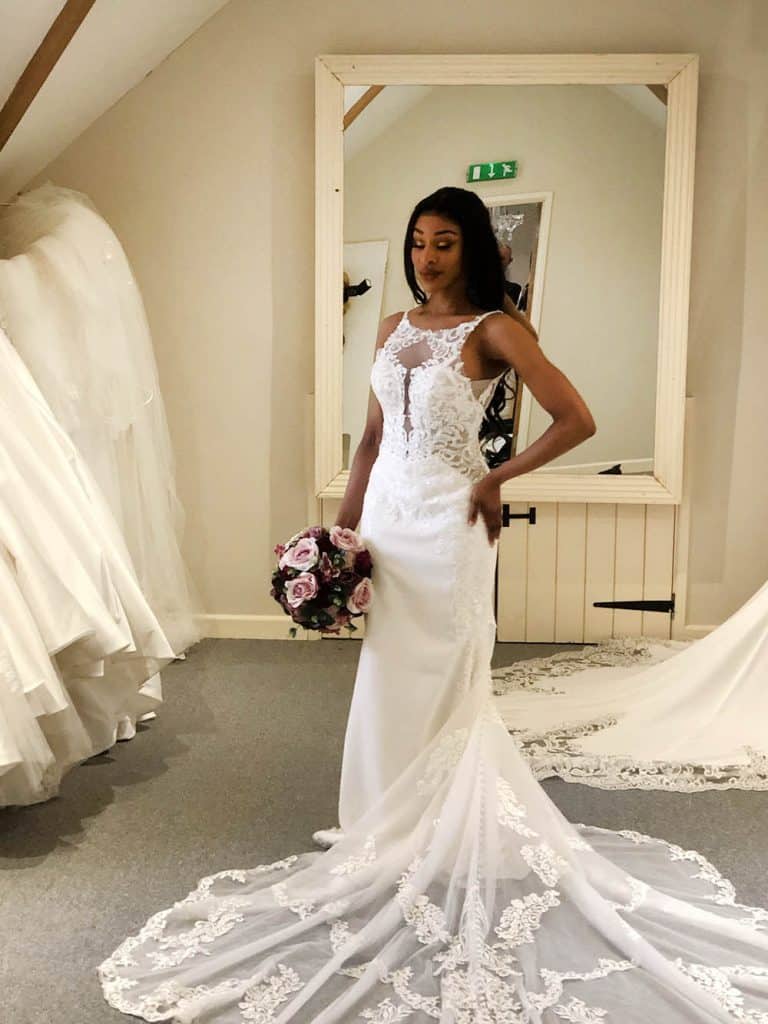 So choosing a wedding dress is exciting but also stressful. As you obviously want the perfect garment for the biggest day of your life. So because of this, we take the time and effort to care for your wellbeing. Resulting in helping you relax and unwind as you shop. Thus ensuring you are the right mindset to find the dress of your dreams.
This is obviously no shopping trip, so let us help take of all the hard work!
We drive you to and from the bridal stores in the ultimate style, class, and comfort. You won't find anything to worry about with us at the wheel, and we can provide some recommendations for stores or head off to any boutique of your choosing.
We are here to meet all your shopping needs!
The Ultimate Wedding Shopping Experience
Start your wedding dress shopping in style as you sit back with your friends in the limousine. Crack a few glasses of bubbly, browse through wedding magazines with your party. As we chauffeur you to the store of your choosing. With our luxury yes to the dress transport.
We will get you there on time and without any hassle, letting you focus on finding the right dress.
There are a few limousine options available for this. Including a spacious six seater that holds the bride and five guests. For a smaller party, we also have a limousine that seats the bride and two other guests.
Various vehicles are available too. All of Mercedes S class limos exude class and comfort, whether it's a classic stretch limousine or a modern luxury car. We have the finest range of gorgeous wedding vehicles so you can enjoy your shopping in the upmost style.
Let our white glove chauffeur service take care of all your needs. From complementary cool towels and mints to heated seats and climate control. Each vehicle is fitted with all the luxury amenities you could need. Thus ensuring you feel relaxed and ready to shop for that perfect wedding gown.
We even bring an umbrellas to keep you dry should it be raining!
Once you find the gown of your dreams. We feel it's only right to raise a glass and toast the occasion. So we will have another bottle of bubbly on ice for when you finally find it. We can also take some photos of you in the wedding gown to send around your friends and family. Just don't show the groom to be!
Our luxury wedding dress shopping transport service is tailor-made to your requirements.
So please don't hesitate to let us know if there is anything that you need.
Luxury Yes to the Dress transport