Mercedes S Class Wedding Car Hire UK


Mercedes s class wedding car hire for your special day. The S-Class exudes an excellent display of affordable luxury at its finest. We Have a range of five beautiful models in the classic white colour. These modern luxury saloons and Pullman limousine are available to hire for weddings anywhere in the UK.
All of our wedding cars are accompanied by our luxury white glove chauffeur service. Offering the ultimate first class travel for your hire needs.
The main areas of hire we cover are London, Essex and Suffolk. Also Hertfordshire and Cambridgeshire. We provide an instant online quote and booking system. Ensuring you know your wedding car hire price at all times.
View the interiors of our Mercedes S class limos and limousines for hire. We provide a full 360 interactive viewing experience. Enter your desired date and we will show you which Mercedes are available for hire.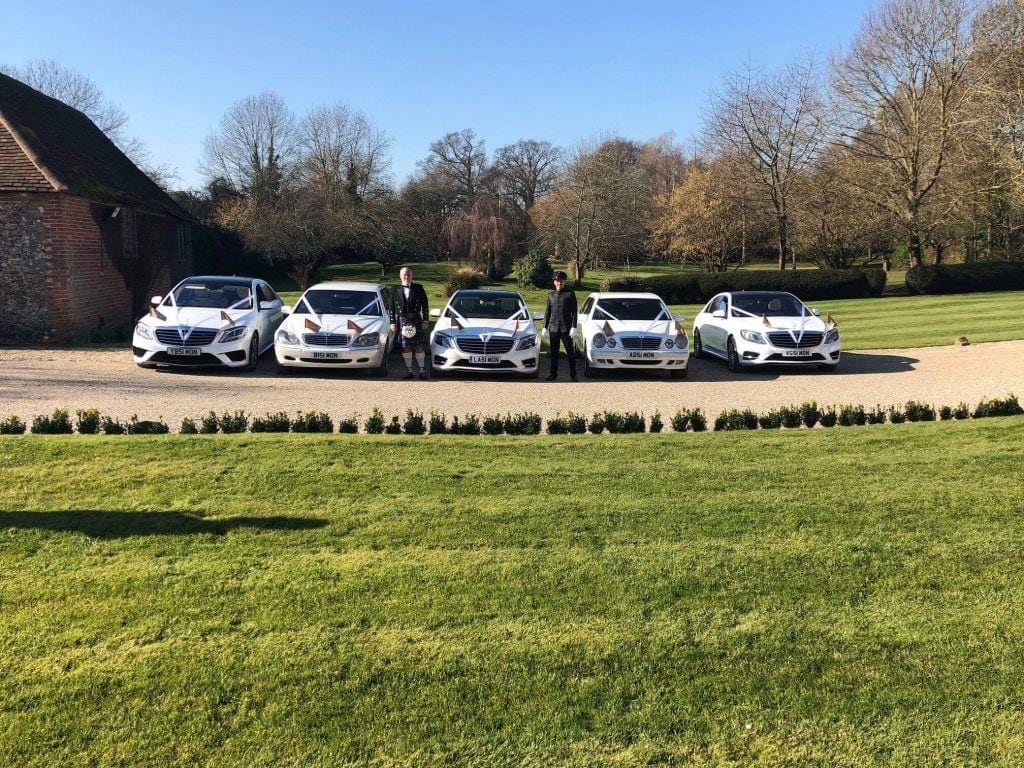 Personalise your chauffeur driven Mercedes S class
Consequently we have a range of options you can tailor to your requirements. Thus ensuring you have prestige wedding transport personalised to fit with your theme. This includes your wedding ribbons and flags, you can even choose your chauffeurs uniform or upgrade your branded champagne.

Our chauffeur-driven Mercedes-Benz S-Class models are all the long wheelbase version. Thus adding to the luxury executive hire car's phenomenal road presence whilst also ensuring you have plenty of space to relax during the journey.

With a stunning interiors to match, heads will turn as you arrive at the venue on the most important day of your life.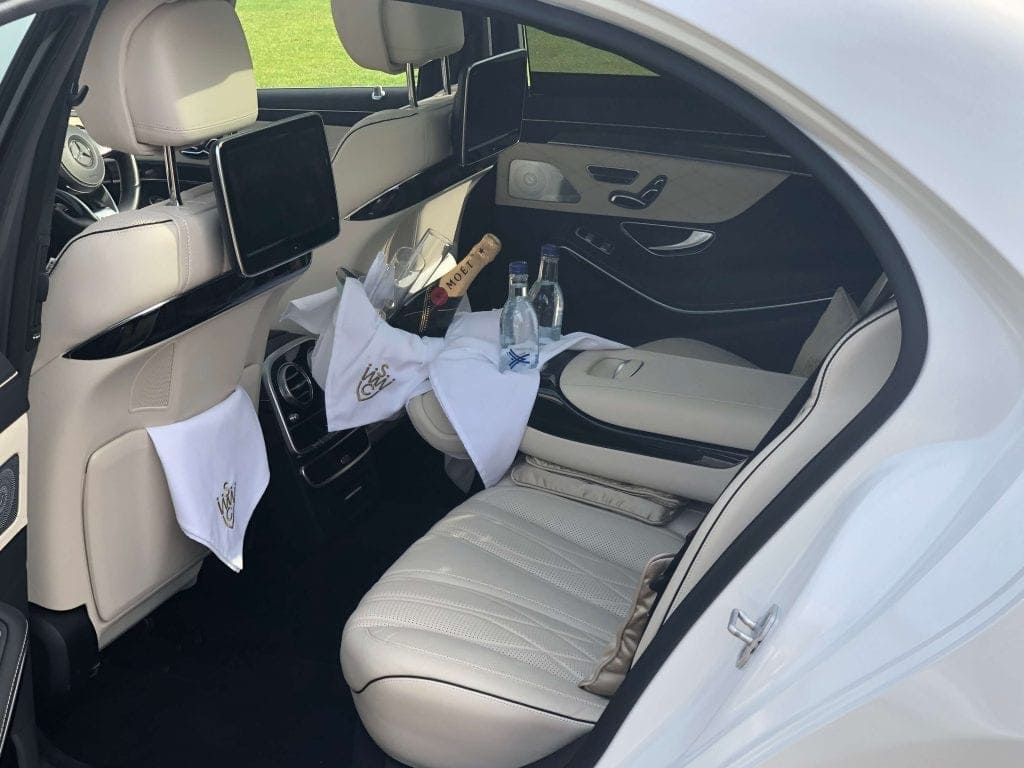 Luxurious Wedding Transport UK: Hire a Mercedes S-Class for Your Wedding


The understated yet classic look of the Mercedes S-Class make it one of the most popular wedding cars in the UK. All of our models are white with the finest cream leather interiors.
We feel this is the best traditional colour combination for a wedding car.

Our Mercedes-Benz S-Class fleet, ensures an impressive arrival alongside the opportunity for gorgeous wedding photos. As we know you never get a second chance, to make that all important first impression.

Not only are our luxurious saloons and limousines versatile enough for the bride's entrance. Also our wedding car fleet can easily provide sumptuously comfortable wedding transport for bridesmaids, parents or other wedding guests. With the choice of 2 6 door Mercedes wedding limousines.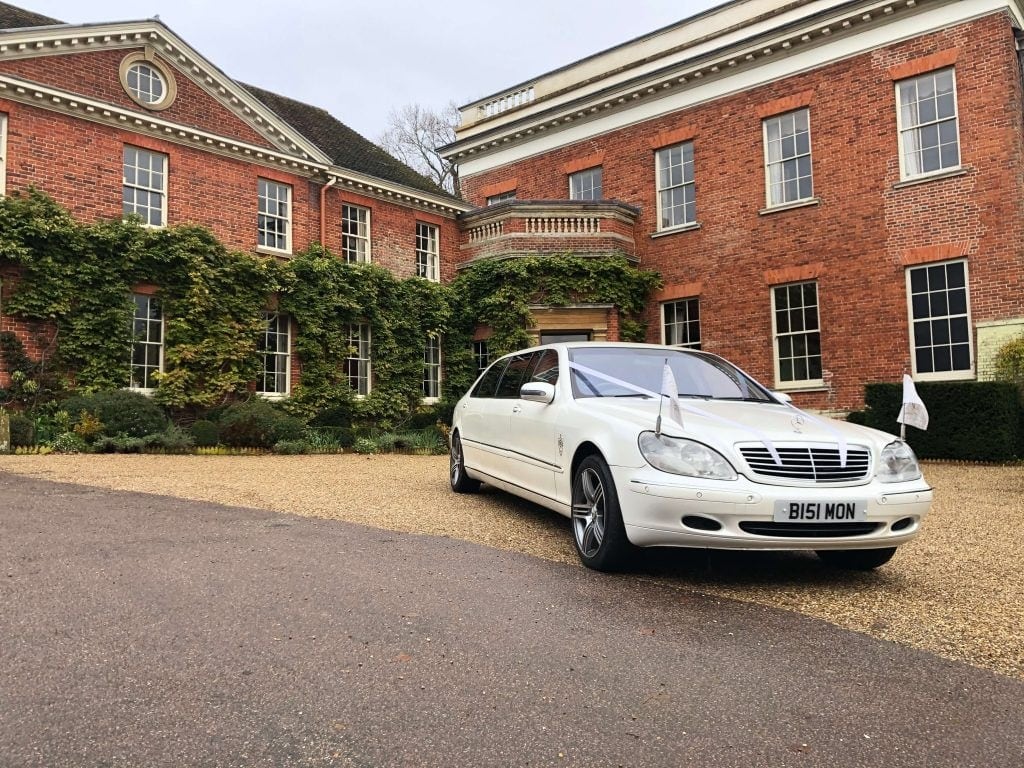 All our Mercedes S classes are long wheelbase. This also helps with practicality, providing optimal legroom and even further space for even the largest wedding dresses. Most have heated and cooling seats, all have privacy blinds and luxury climate control.

The S class, include a lavish interior with soft supple Nappa leather seats and gorgeous wooden veneer panels, resembling the design of a private jet. The perfect space for the bride and her father to spend precious moments before the main event.

To make the journey even better, the Mercedes S-Class offers one of the smoothest journeys on the market today, thanks to its impeccable design and expert engineering.
So currently two of our models the S63L AMG and S500L have the magic body control system. Thus enhancing the ride quality even further. The system reads the roads surface and adapts its suspension to it. Resulting in the smoothest ride, often compared to the closest thing to riding on a magic carpet.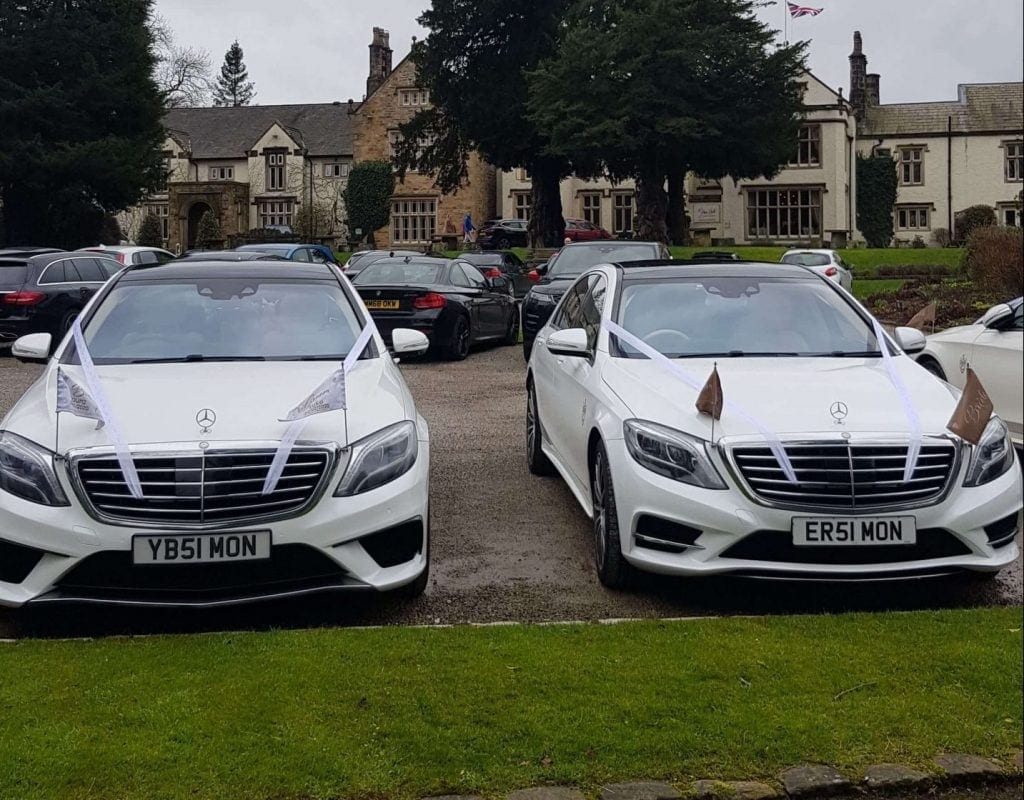 Book a Chauffeur driven Mercedes-Benz Wedding car in London, Essex and Across the UK


Our luxury wedding hire car service is based on the border of Suffolk and Essex. This allows us to also provide hire in London, Hertfordshire and Cambridgeshire. We do also offer a UK service for hiring our fleet of wedding cars.
Arranging for a chauffeur-driven Mercedes-Benz to pick you up, could not be easier. We show you instant availability and price. Also we provide a handy guide for you to work out the mileage needed. Finally we include more as standard and offer more options than any other uk wedding transport company. Hence making choosing a vehicle for hire and booking it, as easy as 123.
Your wedding chauffeur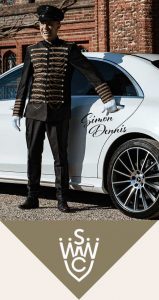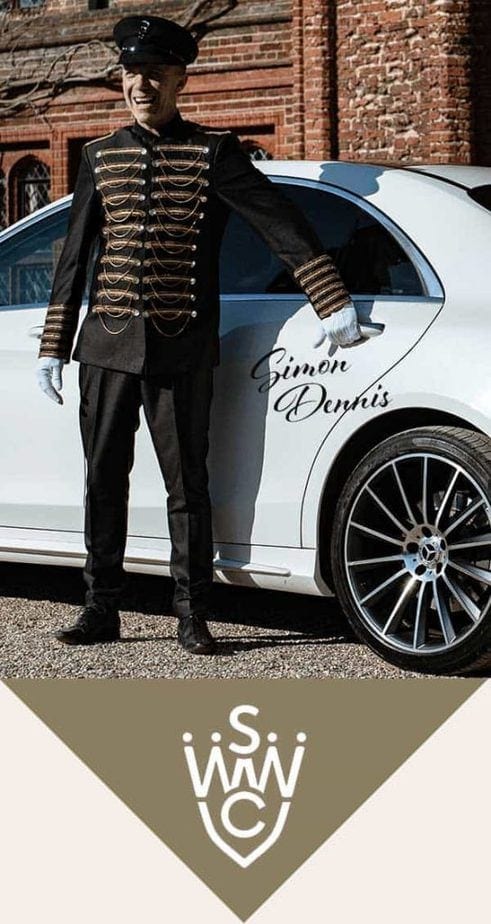 Your highly-skilled professional Mercedes wedding chauffeur will arrive promptly in full formal dress. Once they have cleaned the vehicle again, they will start the white glove service. Time to depart, they will escort you to the car and aid you in. Once they have offered you water, mints and cooling towels, then explain the features of your luxury Mercedes s class. Then finally, ready to drive you to the venue of your ceremony or reception.

Our expert team will take the time to understand the logistics of your day, creating a bespoke schedule which allows you the flexibility to arrange luxury wedding transport hire for parts or all of the day.

As well as providing complimentary wedding ribbons, wedding flags and branded champagne. You will have the option to personalise the above to make your wedding day even more special.

Talk through your requirements with our friendly, knowledgeable team and we will ensure you have the best wedding car hire experience possible. Allowing you to forget about the travel and enjoy your big day, in the luxury wedding service which you deserve.

Book a Mercedes S-Class wedding car. All our standard hires are 3 hours long. Providing ample time to take you to the ceremony and transport you in between venues. Plus of course the all important wedding photos.
We also offer luxury honeymoon transport for drop-off to any London airport. Ensuring the same first class travel experience as your wedding day.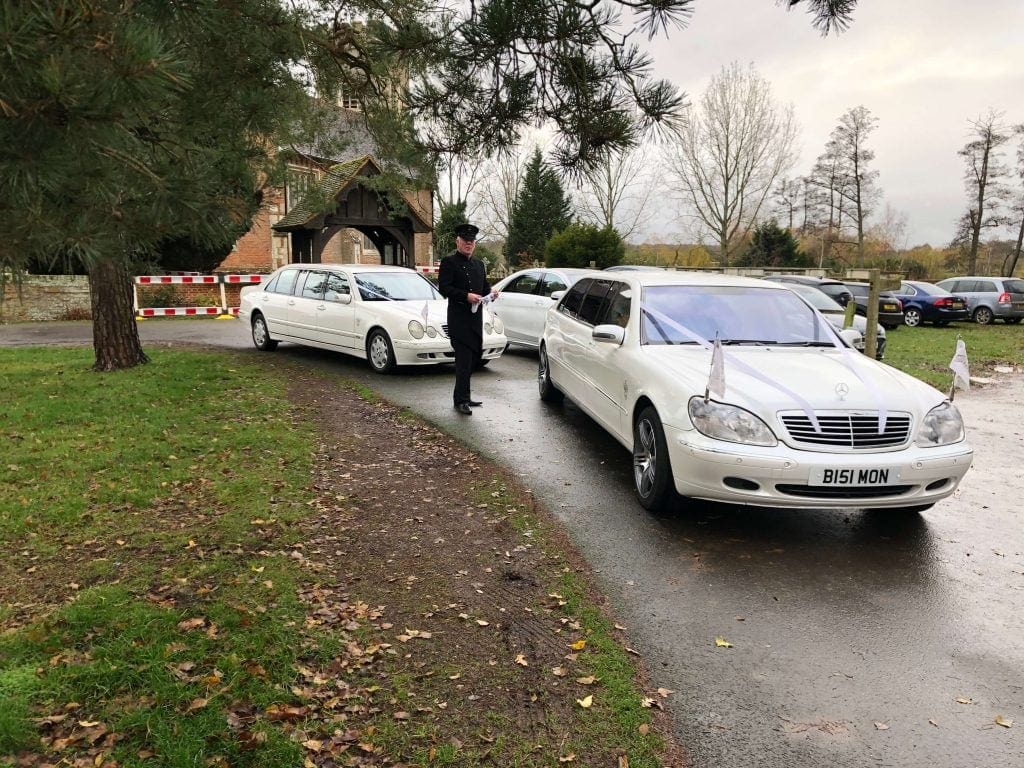 Interior Luxury & Extras
Mercedes S-Class Models
Also all of our chauffeur-driven Mercedes-Benz S-Class Limousines are long wheelbase versions. They are all white, with cream leather interiors. In our car fleet, we offer the S63L AMG petrol V12, S500L V8 petrol and 2 S350L V6 diesel. We also have a S500 Pullman limousine for hire.
Mercedes-Benz S-Class Interior
So Mercedes have produced a sumptuous, beautifully appointed interior. Chauffeur driven passengers can enjoy a haven of peace and relaxation. The S-Class is quiet, spacious, and equipped with a wealth of technology which gives the passengers the smoothest ride imaginable.
Three passengers can be chauffeured in the ultimate complete comfort. Our long-wheelbase Mercedes S-Class have plenty of room to stretch out in the back. Hence all have luxurious leather interior and most have Executive adjustable rear seating packages. Including heated and cooling seats.
So all our vehicles have free Wifi, ambient lighting and rear climate control for your total comfort and all have panoramic sunroofs as well. Three have TV / DVD systems.
Hiring a Mercedes S-Class