Wedding car hire payments
Wedding car hire payment choices. We understand that you will have loads of items to pay for to achieve your perfect wedding day.  Initial deposits and final balances to pay 3 months before your wedding date. So as part of our more choice policy, we are here to help.
Previously the only option to pay for your wedding car hire was a £100 deposit and then the full balance due 10 weeks before your booked date.  Now we will offer an alternative, a monthly payment option. So now you can choose from six luxury Mercedes wedding cars. Then pay for your wedding car hire monthly.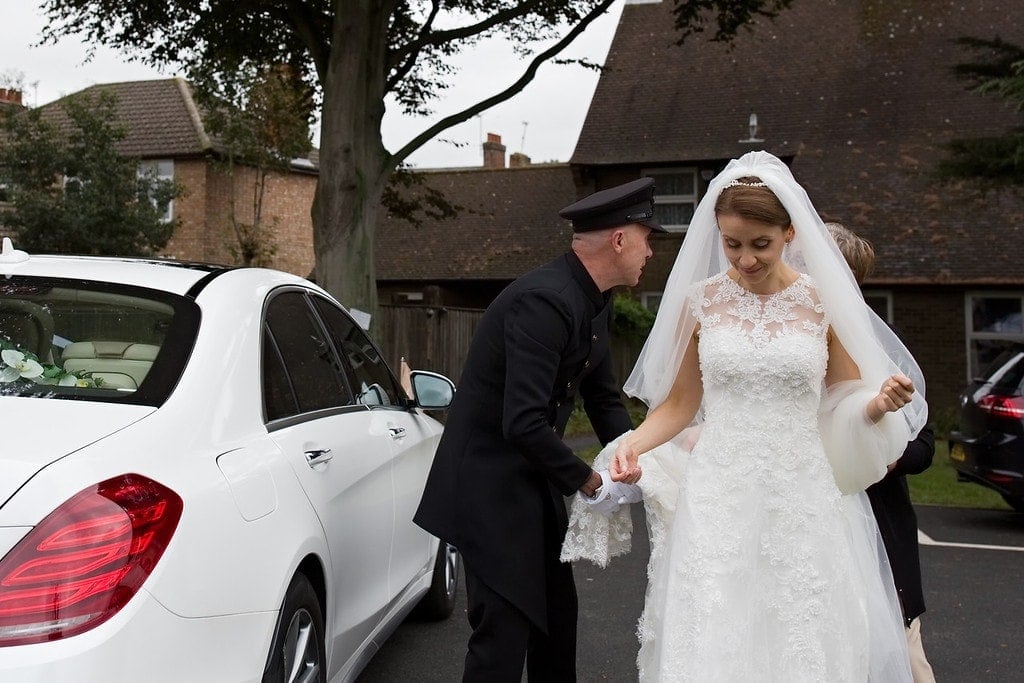 Paying monthly for your wedding car
So, now you can reserve your luxury chauffeur driven wedding car as before for 48 hours with a £100 booking deposit.  Also, as previously we will check your booking and confirm it within 48 hours. Once confirmed you will have 48 hours to choose your booking payment options.
You will still have the option to pay a £100 deposit to confirm the booking and then the remaining balance 10 weeks before your booked date.
Alternatively you can pay monthly.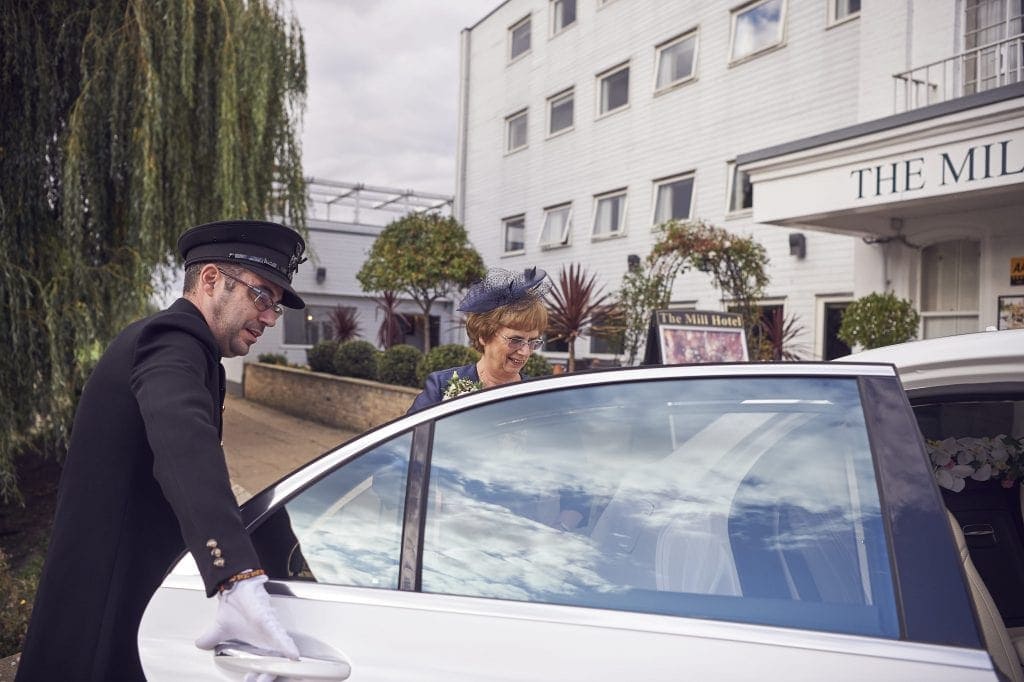 Working out the monthly cost of your wedding car
So, how do you work out your monthly payments? We have made it as easy as possible.  The full price of your chosen wedding car needs to be paid 3 months before your wedding day. The first instalment will act as your confirmation deposit.
Include the month you booked your wedding transport in
Count the months between the month of your booking and your wedding day
Now take 3 months off that figure.
The total months left is now the maximum you can spread the cost of your wedding car over
Example
If you booked your luxury wedding car, say for your wedding in Braintree Essex. The wedding car was the S63L AMG. The price would be £352 minus the £10 already paid.
If today is 1st December 2019 and you booked your chosen wedding car for September 2020.
So that would be 10 months minus the 3 months.
Equaling 7 months to pay the cost of your wedding car.
So, as above, you would have £342 divided by 7
Equaling £48.85 per month.
On our confirmation of booking email, we will provide you the choice of payment options. You will then need to make your chosen payment within 48 hours to secure your booked date.
If you do not complete the booking within 48 hours, your chosen car and date will be released and shown as available, as per our terms and conditions.
Also, as per our terms and conditions, our deposit is £100 per car which is non refundable. This still applies to our payment choices option.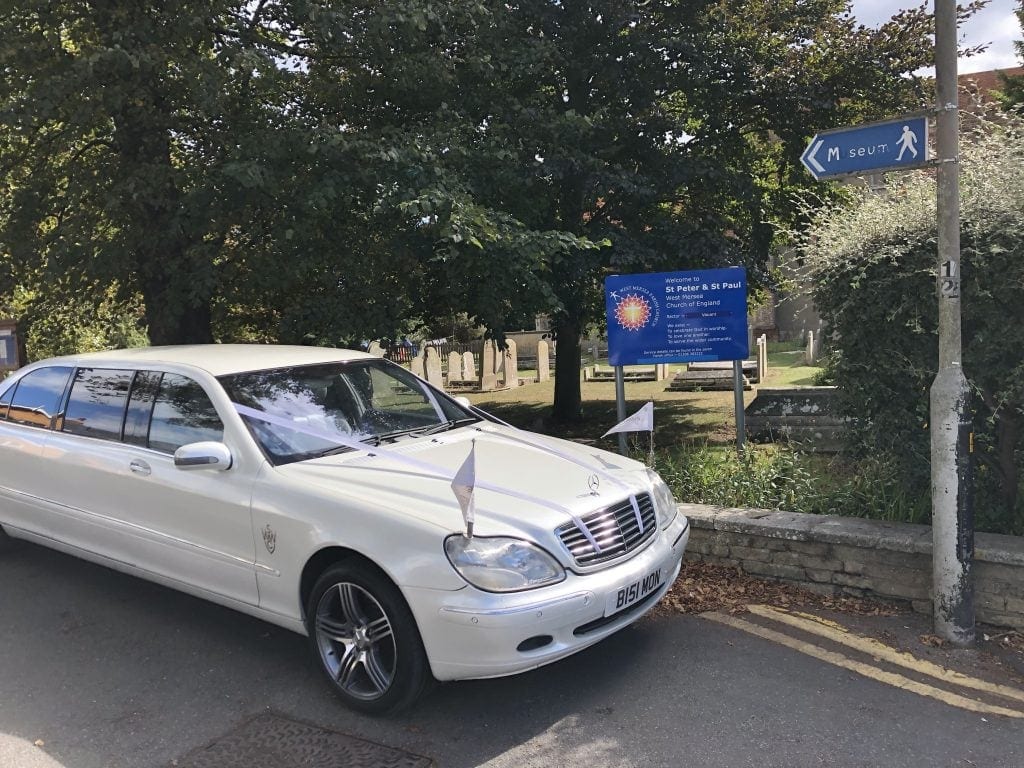 Choices
Wedding car hire choices. No other wedding car company offers you more choice at the click of a button. Instant wedding car quote, instant wedding car cost shown.
Select options to create your perfect chauffeur driven transport. Personalise your wedding car ribbons and flags. Enjoy your branded Champagne, included as standard, choose your chauffeurs suit to match your wedding theme.
Plus of course now, the choice of how you would like to pay.
Our luxury wedding car hire service mainly covers Essex, London, Suffolk, Hertfordshire and Cambridgeshire. We are committed to ensure you have the perfect wedding day.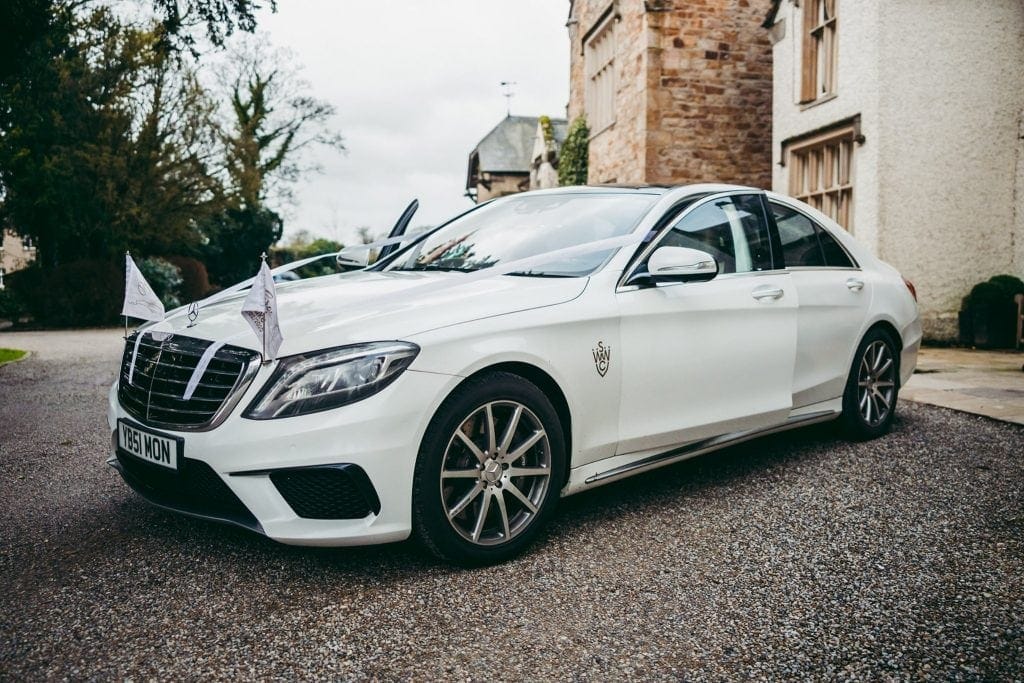 White glove luxury wedding transport
Your professional chauffeur is committed to looking after your wedding day wellbeing of you and your guests. Consequently, serving  you and your guests with what ever is needed to ensure your ultimate comfort and relaxation. So maybe sheltering you with an umbrella. Maybe providing blankets for your guests in the church or cooling towels on a hot day.
They will be at your side, observing your needs and that of your bridal party. So often referred to as a butler, they are committed to making your wedding day as perfect and stress free as possible.
Ensuring you arrive at the ceremony in the ultimate style, class and comfort. Carrying your wedding dress train to prevent it from getting dirty. Hence, we drive to serve you.
This is not just wedding car hire. This is Simons White wedding cars. Supplying the best wedding cars and the ultimate luxury chauffeured wedding car hire experience in East Anglia and London.
If you have any questions about our wedding car hire choices. Please contact us at. enquiries@simonswhiteweddingcars.co.uk
Luxury wedding transport in Essex, Suffolk, London, Hertfordshire and Cambridgeshire
Photo by Mr Edwards Photography