Wedding Transport
Wedding transport is it needed? Do you need the big arrival and entrance for your wedding day? If so what type of transport would you need to make a grand entrance and exit. First impressions count don't they and you never get a second chance to make one.
What if they was a company who's service, care and attention would out shine the wedding vehicle. A company who's main priority is looking after your well being and that of your party and wedding guests.
A dedicated wedding transport company who's attention to detail and caring for you would make you feel like you were Cinderella. Every detail of their service evolved around you and your partner to be to ensure your well being.
This company would be one of the highlights of your wedding, not only for the pair of you, but your guests as well. That fantastic feeling of being treated like a VIP with all your needs being taken care of.
Welcome to Simon's White Wedding Cars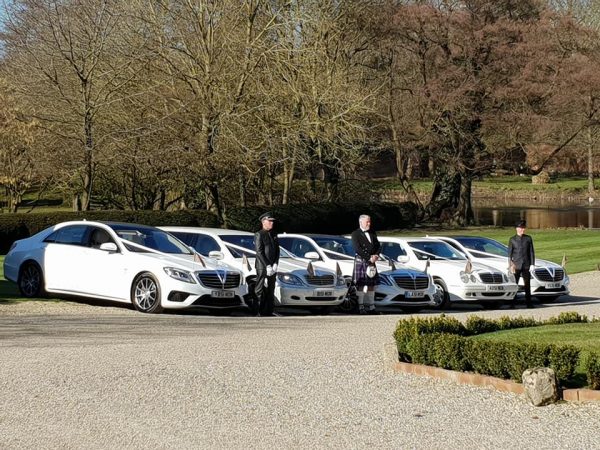 Choice of transport for weddings
Choice of transport for weddings, we would be the first to admit there is a huge range of vehicles to choose from. Classic, vintage, modern and themed to name the main ones.
However the choice of quality and service is not so enormous. Every bride to be should be made to feel like a princess on her wedding day. After all this is no ordinary day, this is one of the biggest of your life.
So when you arrive at the ceremony you should be relaxed and calm knowing your chauffeur is at your side and service. Knowing he cares that you enter the ceremony feeling and looking like a princess.
As again he carries your wedding dress train to prevent it from getting dirty, maybe even shielding you from the rain with a white umbrella. As you have already witnessed when they arrived to collect you and your party, nothing is too much trouble to ensure your well being on the special day.
So of course you could just choose your wedding transport company, to let you know they have arrived and wait in the car for you. Then maybe let you in the vehicle and drive you to the ceremony, then let you out and either leave or wait for you to reappear at the wedding vehicle.
This is far from the luxury wedding transport we offer.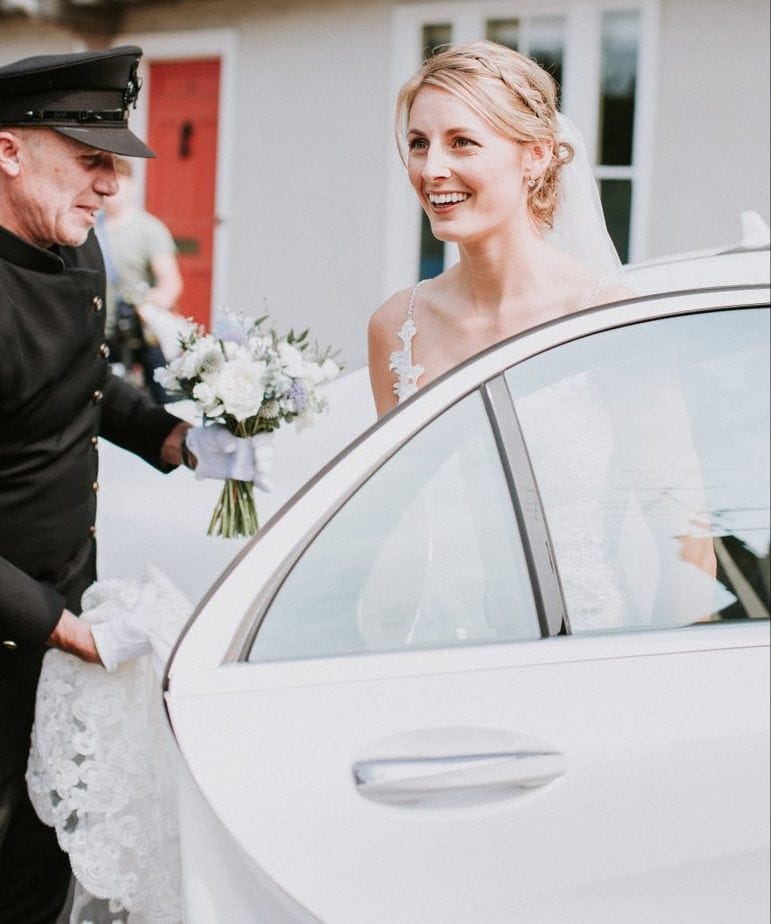 Chauffeur driven wedding transport
We provide a white glove wedding car service like no other. Supplying more luxury items and care for your well being than any other UK wedding transport company. From after cleaning the wedding vehicle on arrival, we are at your side.
Enquiring about and caring for the well being of you and your party. Offering and supplying cooling towels to calm your nerves or just lower your body temperature. Supplying mints to maybe lose that nervous taste in your mouth or maybe you just like a mint.
Ice chilled water on the ready, champagne buckets to place your bouquets in, so you don't have to worry about carrying them or holding them. Taking any bags or belongings you do not wish to carry and placing them in the boot.
This is a wedding car company that understands your wedding day and what is required to deliver the ultimate luxury transport service, where you are well and truly the most important person in the room
Luxury wedding vehicles
To compliment our service we choose the worlds leading luxury chauffeur car. The Mercedes S class, used all around the globe to provide the finest level of first class travel. Thus built in mind to supply the ultimate passenger comfort and safety.
So our models are some of the highest spec S classes in the UK. Also of course all of them are white with the finest leather interiors. Almost all have heated and cooling seats, luxury climate control, privacy blinds and massaging seats.
Also we have 2 six seater, white Mercedes Limousines you can hire for your big day.
We feel our wedding vehicles enhance our level of care and attention to your well being with their features. So providing the perfect comfortable space to relax and travel in. Booking our wedding car hire is easy too, it just takes a few clicks.
To get a real feel from real couples for how we affect your wedding day please read our reviews on Google, Facebook and other platforms.
We provide our wedding cars mainly in the five countries of Essex, Herts, Suffolk, Cambs and London.
Wedding Details
Attention to detail is very important to us, as is observing all the time so you never have to ask for anything. The finer details that make your wedding transport a highlight of your day and also a talking point of your guests, for all the right reasons.
However, we thought it was only fair that you as a couple to be had a chance to change some details if needed.
This is why all our included items can be personalised for your wedding day. So whether you would like to have your names and the date of your big day on the wedding cars flags and ribbons. Maybe you require the chauffeur to wear a different uniform to match your theme.
Or you just want to treat yourselves and upgrade your free branded champagne to a bottle of Bollinger.
This can all be done on our instant quote system. Simply enter your wedding date and we will show you our available wedding vehicles for your transport requirements.
Choose your mileage option and any products you would like to personalise. Your price will change automatically as you add items to further style the car to your personal requirements. However you will have your wedding transport price in 60 seconds.
So do not forget either, you get to keep your personalised ribbons or flags as a souvenir also.
Our wedding vehicle hire for your transport needs is available in Cambridgeshire and Essex. Also London, Hertfordshire and Suffolk.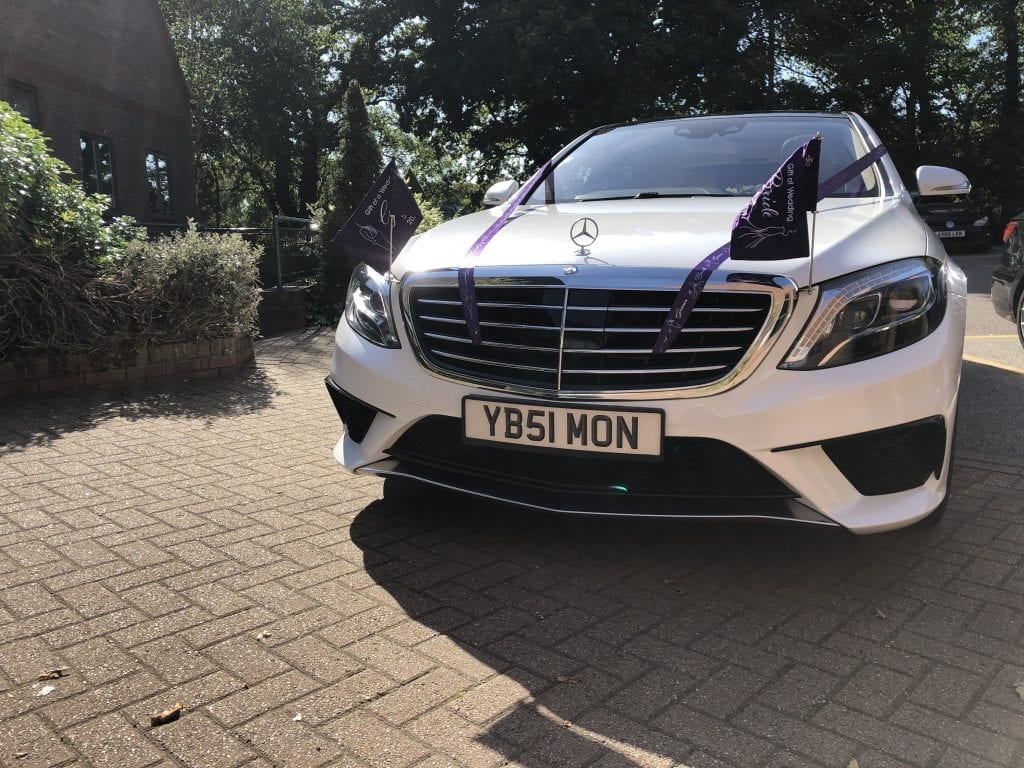 Photo from Gift of a wedding