Luxury wedding cars Cambridgeshire
Wedding cars Cambridgeshire, we provide the finest white glove wedding car service befitting for the fantastic status of style and fashion in Cambridgeshire. After all this is for your wedding day, one of the biggest events in your life. So we think its only fair we provide you with the best service available in the local area.
However we are not just here to drive you about in a luxury car around Cambridgeshire. We are here to make your big day a day to remember in our services.
Our ethos is based upon the old fashion values of service. Service that is focused solely upon making the whole customer experience the main objective. Where every customer is treated with respect and received in the finest manner. Treated courteously and politely by a well mannered professional chauffeur. The principal of service comes before the product, thus providing the finest experience for your occasion .
We offer more than just a chauffeured wedding car. By understanding your wedding day and with the knowledge to create incredible memories. Thus providing a white glove wedding car hire service with the care and attention to detail to exceed your expectations for your Cambridgeshire wedding.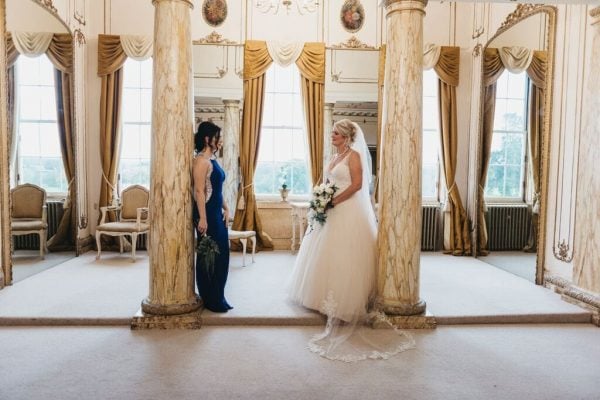 Wedding car service in Cambridgeshire
Relax knowing, that in fact this will be a highlight of the start of and even your wedding day. An occasion where every thing has been solely designed around the well being of you and your wedding guests. Where in fact many brides and grooms do not even mention the luxury white wedding cars. Hence they are so taken aback by the impact and luxury of the white glove service.
So, providing a professional well mannered chauffeur. Who in fact is more like a butler caring for your needs on your special day. Yes this is what we do to the finest detail to provide the most luxurious Cambridgeshire wedding car hire experience.
Luxury wedding car hire
Simon's White Wedding Cars is the finest Cambridge Wedding car hire service available, so Cambridgeshire's foremost luxury white glove wedding car hire service. We own an expansive range of luxury wedding vehicles, the finest selection of beautiful Mercedes S Class white wedding cars, which are the perfect choice for anyone wanting to arrive at their Cambridge wedding in style.
Whether you need a bridal car or groom car we have you covered with 2 stunning 6 door stretched limousines to carry 6 people. Maybe cars for the happy couple, we have 4 fantastic modern Mercedes S class limos to choose from. Including the ultimate luxury sports car, our S class S63L AMG. A supercar in its own right, with the luxury needed for your comfort.
Whatever your transport needs, our range of gorgeous wedding vehicles are available for happy couples throughout Cambridgeshire. After all, your wedding is one of the most special occasions in your lives, so it is only appropriate that your wedding car hire is just as special!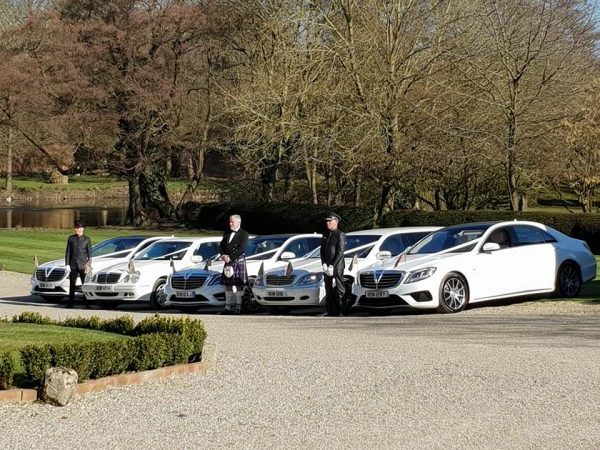 Wedding car choices
No other UK wedding car company offers more as standard than us. We understand the occasion, so it's only right we make it as special and personal to you as possible.
Each wedding car hire comes with free brand champagne for the happy couple. As you exit the ceremony as newly weds, your chauffeur will be waiting to congratulate you and hand you a glass champagne each. So you can toast your new status in life and have some lovely photos taken with the special love glasses.
All our wedding cars come with ribbons and flags, which you can personalise to match your wedding theme. We give you a choice of chauffeurs uniforms to choose from also. Thus helping to match your modern, vintage or classic Cambridgeshire wedding.
For your well being we provide chilled bottled water and mints, as well as the famous cooling towels. These are also offered to your bridal or grooms party, as well as your guests.
We even offer you the option of how you would like to pay for your Cambridgeshire wedding cars, with our wedding car hire payment choices.
Booking your Cambridgeshire wedding car
With our instant wedding car booking system, we show you the availability of all our wedding cars in Cambridgeshire. Moreover you can have a wedding car hire price in under 60 seconds.
Yes under 60 seconds, we believe our finest service should start the moment you contact us or visit our website, not just on the big day. So just enter your wedding date and view the luxury wedding vehicles available from our fleet.
Choose your wedding car or cars, then add any options you need to them. The price and cost shown for your vehicle will instantly change, no waiting on emails or phone calls. So if you are happy with the price, just click the book button and enter your details.
Upon receiving your booking, we will contact you to ask for an itinerary of your transport needs for the special day. We will then check the mileage and confirm the booking.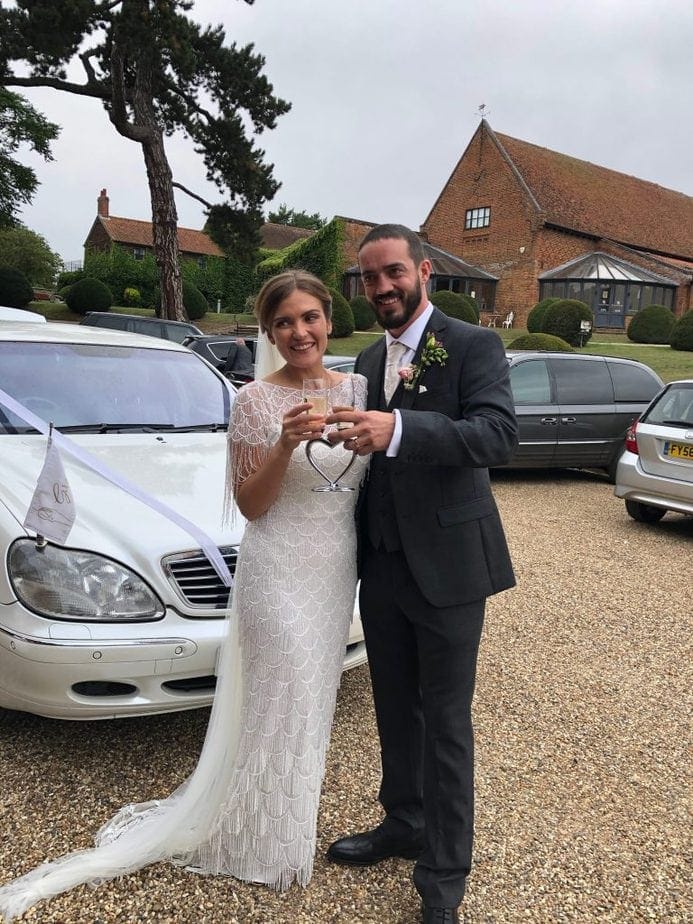 The interior of your wedding car
Simon's White Wedding Cars provides the finest fleet of modern white Mercedes S class wedding cars. All our S-class limos feature gorgeous cream leather interiors, as we feel that is the perfect colour for inside, making the perfect combination with the white exterior of a wedding cars, adding a touch of class and elegance.
Additionally, most of our fleet have heated and cooling seats for you comfort, so no matter the climate you stay nice and comfortable to and from your Cambridgeshire wedding venue.
Both the S63L and S500 have the incredible Magic body control – compared to the nearest thing to riding on a magic carpet. Our S63L AMG is probably the only white wedding car in the UK of this class.
Also, we have two classic six-door stretch limousines available for hire in Cambridgeshire. This includes a S-Class Pullman by Mercedes Benz, a very popular choice for luxury transport amongst the rich and famous. We also have a Mercedes E-Class, once owned by a royal family, befitting for treating the happy bride and groom like the royalty they are.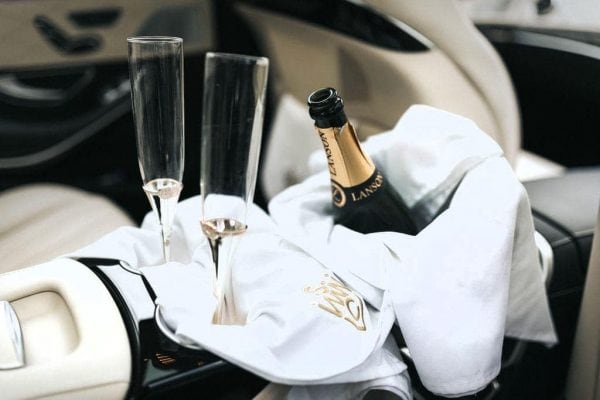 Our wedding cars
So of course, words only tell half the story. Having heard so many nightmare stories about couples expecting a premium wedding car as advertised, only to be left disappointed with a something that is far less quality. So we wanted to be transparent about our service and vehicles in Cambridgeshire.
Which is why to ensure all our customers know exactly what they are paying for, we provide a virtual 360-degree tour of every vehicle. This lets you see the interior of the wedding car and their overall quality. Also with the ability to zoom in throughout the cabin to ensure you know how everything looks.
All the pictures you see on our website our of the actual wedding cars.
Please visit our wedding cars page they you can see the interior of any vehicle yourself – on some models you can even watch our video on the screens.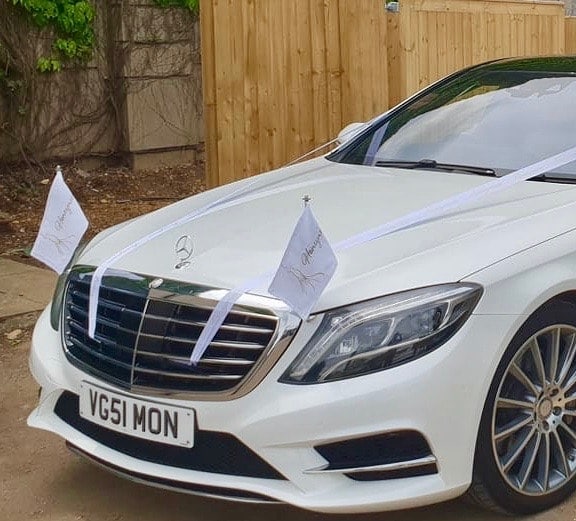 Our standard wedding vehicle hire
Simon's White Wedding Car hire service is about more than providing a luxury wedding car and driver. Of course, luxury cars are nice for a wedding, but we are about supply a luxury experience on your big day.
This is why we provide the finest white glove car hire service, as standard. So what exactly do we consider standard for our luxury wedding car hire service? Well, it's safe to say we go above and beyond for our clients, with all of the following included as standard with every Cambridgeshire wedding car hire: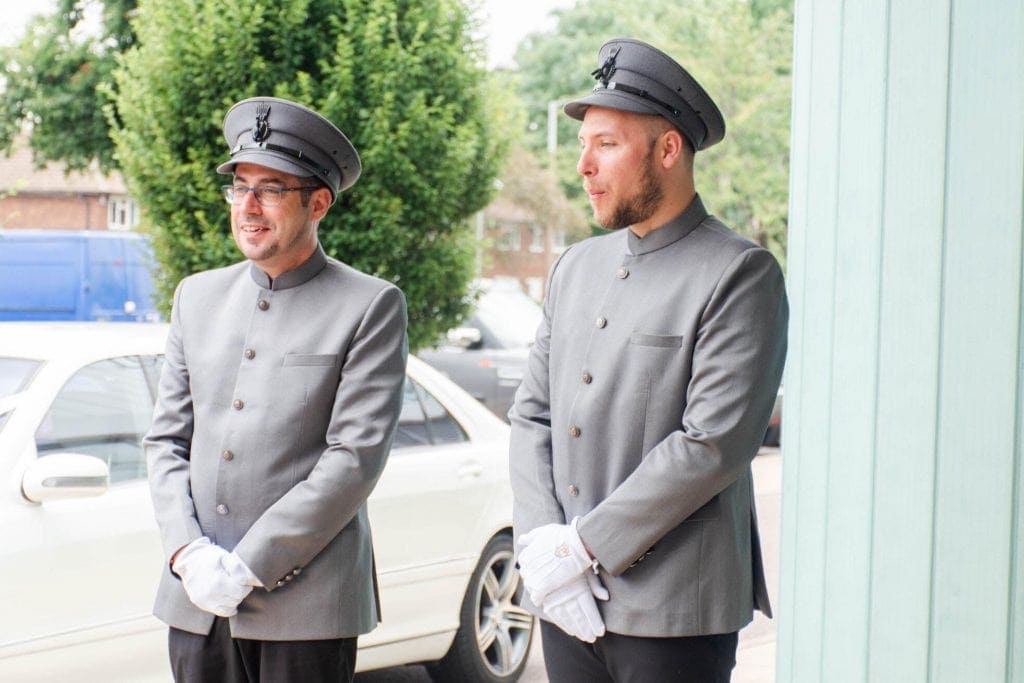 Included as standard.
We go above and beyond for our clients, including all the following standard items and services with every wedding car hire.
White Glove Chauffeur Service – Enjoy the ultimate wedding day VIP experience.
Free Branded champagne
20 minute private drive
Chilled bottles of still fresh water.
Mints
Cooling towels.
White umbrellas and blankets for Your wedding day wellbeing
Phone charging kit.
Serviettes and tissues.
Sewing Kit for emergency Repairs.
Silk flowers.
Additional chauffeur driven services
Along with our chauffeur driven wedding car service, we also offer the following services in Cambridgeshire:
Luxury Yes to the Dress Transport – Enjoy a luxury shopping experience of a lifetime available for up to six people
Finest Luxurious Honeymoon Transport. Let us drive you to any London airport first class style so that you can continue the celebrations as newlyweds!
Our luxury chauffeur driven wedding cars are also available in London, Essex, Hertfordshire and Suffolk
Cambridgeshire wedding cars
Banner image by Simone Brunt photography