Luxury wedding cars
Understanding your wedding day requirements. Supplying luxury wedding cars is just the start. Although we have the largest fleet of White Mercedes S class wedding cars in East Anglia and London. We offer more than just a chauffeured wedding car. By understanding your wedding day and with the knowledge to create incredible memories. Thus providing a white glove wedding car hire service with the care and attention to detail to exceed your expectations.
Our ethos is based upon the old fashion values of service. Service that is focused solely upon making the whole customer experience the main objective. Where every customer is treated with respect and received in the finest manner. Treated courteously and politely by a well mannered member of staff. The principal of service comes before the product, thus providing the finest experience for your occasion .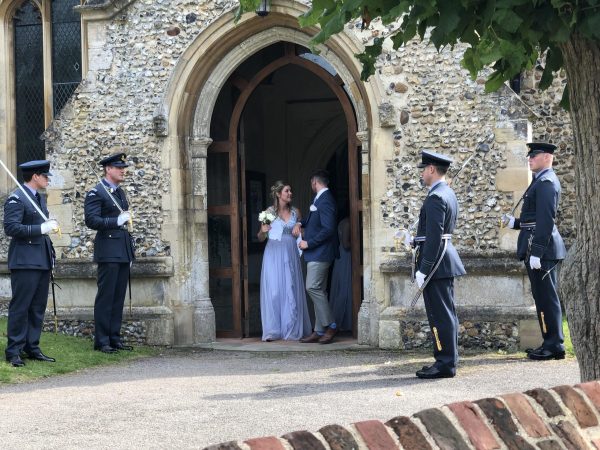 Wedding car service
Relax in the knowledge, that in fact this will be a highlight of the start of and even your wedding day. An event where every thing has been solely based around you and the well being of your wedding guests. Where in fact many brides and grooms do not even mention the luxury wedding cars. Hence they are so taken by the impact and luxury of the white glove service.
So, providing a professional well mannered chauffeur. Who in fact is more like a butler caring for your needs on your special day.
Understanding your wedding day
So, although the finest wedding car hire service providing a White glove service is just the start. Furthermore this is your wedding day and we understand your wedding day needs. We are always, as part of our roles, observing weddings and adapting how to care for you best. So we respond to events we see and adapt to best serve your wellbeing.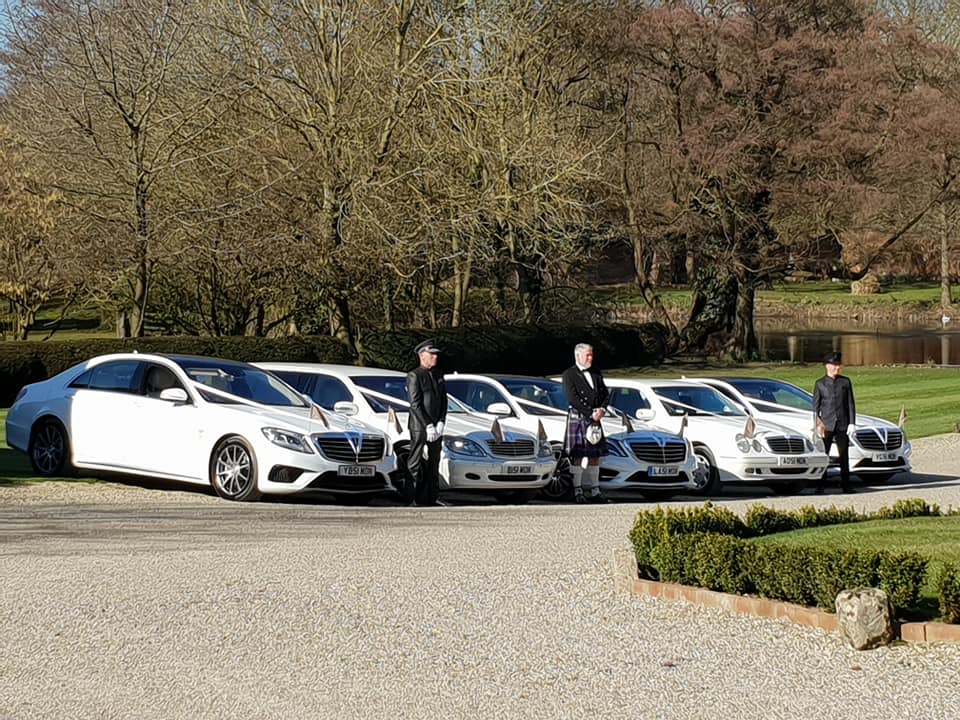 We are not just here to drive you
Consequently, we are here to serve you on your special day. Providing the finest white glove wedding car service experience, whilst ensuring your wellbeing. This is more than just wedding car hire. This is Simons White wedding car's, the ultimate luxury wedding car experience. Creating the perfect wedding car hire journey.
This is why swwc was started. Wedding cars! We believe nothing oozes sophistication like a White wedding car with the finest cream leather interior.
Why we offer a Private drive in our wedding cars
Understanding your wedding day is so important for your wedding day wellbeing. To achieve a stress free day, to create the best possible memories and enjoyment as a newly wed couple. On your wedding day. The truth is, most couples do not manage to get much, if any quality alone time on their big day.
Also, you get ready at different venues, arrive in different white wedding cars. The reality is in most weddings on the day, you do not see each other until the ceremony, you then stand next to each other and say your vows and walk back down the aisle together.
Then you are greeted by all of your guests and the photos start, of course you are now naturally in demand; photographers, videographers and guests all needing your time and attention because its your wedding day.
You are of course the stars of the day, but have you had a moment to share your intimate thoughts and memories so far and just enjoy some quiet time to take in your new status of marriage?
Imagine being able to to have some time alone. In the Luxury of your wedding car.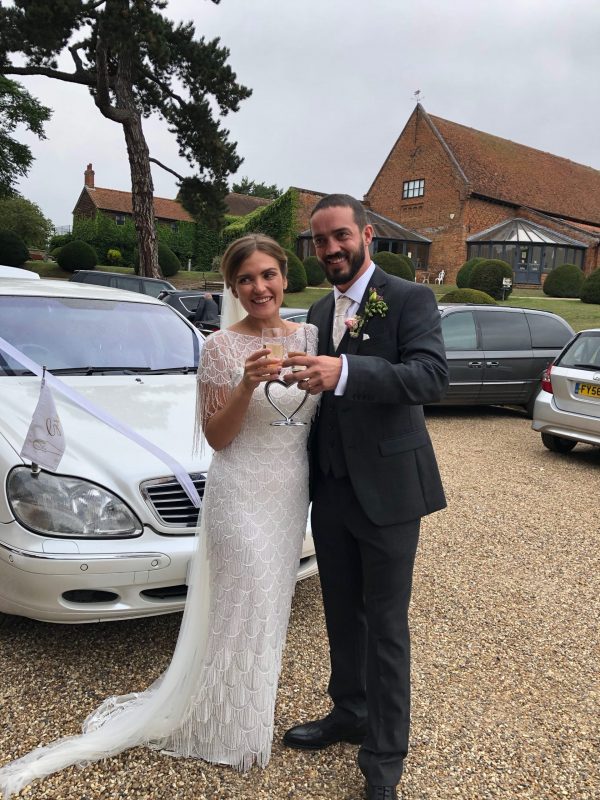 Luxury wedding car
Our private 20 minute drive gives you a moment to relax together, take in the events of your wedding so far, share your thoughts and experiences whilst drinking your complimentary branded champagne.
So, whether you are in our Mercedes Pullman or our Mercedes S63L AMG enjoying the Suffolk countryside. You will enjoy our luxury services, whilst taking time to enjoy your new status of a married couple.
So far our couples that have opted for the chauffeur driven private drive, say it was one of the highlights of their day. Also those who declined it, wished they had opted for this special moment, as they didn't feel
they had much quality alone time on their day. Unfortunately, we cannot turn time back, we can only embrace our experience and that of our couples.
Our luxury fleet of wedding cars are available in Suffolk, Essex, Cambridgeshire, London and Hertfordshire
Understanding your wedding day.
We have you covered.
We drive to serve you.
"Simons added extra of taking us for a drive with a bottle of bubbly away from everything was such a highlight to our day and when looking back, it was so important to us… such a nice touch that Simon had suggested. You certainly made our day and we can't recommend you enough.
Thank you,"
Clare & Craig Wilson
Halstead. Essex
After a 20 minutes private drive allowing time for your guests to arrive at your reception. So you arrive at your destination knowing that this is a big part of your wedding day. It just couldn't have been any better. We would just like to say a big thank you to Simon's White Wedding Cars for you fantastic service on our special day.
Mr & Mrs Brown
Little Dunmow. Essex
It was a sweltering day but with cool towels offered to my whole wedding party and air con we did just fine! After the ceremony we did a private drive just me and my new hubby with a bottle of champagne. I am so glad we did this on Simon's recommendation as it was one of the only breathers we had all day! I cannot recommend Simons White wedding cars enough. Beautiful cars and service that is second to none! Keep doing what you're doing as I myself can not fault you!

Mr & Mrs Barwell
Southend on Sea. Essex
The best company EVER!!!
So professional reliable, done everything for us plus more.
Flannels for bride and bridesmaids on arrival, mints,umbrellas, blankets.
And for the car WOW ? AMG ❤️
It was beautiful with champagne and water served.
A big thank you again not for just giving a outstanding service but for making us feel so special on our big day and most of all keeping the bride calm.
All the best
Mr and Mrs studd
Bury St. Edmunds. Suffolk