Luxury Wedding Cars in Essex
Our luxury wedding cars and service have been nominated for the Essex Wedding awards in the much accredited  couples choice award. Couples vote for wedding suppliers who were a highlight on their wedding day and who's services went beyond and above all of their expectations. Hence, those that are true dedicated wedding professionals ensuring a couples perfect wedding day.
Luxury wedding car service
Simons White wedding cars are very pleased and simply excited to have been nominated for the Couples Choice Award for our luxury wedding car services.  Above all in just 6 months since the official launch of Simons White wedding cars.  Consequently this really is a honour for us and our dedicated chauffeurs.
Moreover above all it shows with providing such services. Like being able to tailor our products to your desired personalisation and our instant quote, so seeing the cost of your wedding car. That we are delivering the luxury bespoke wedding car service we set up to do.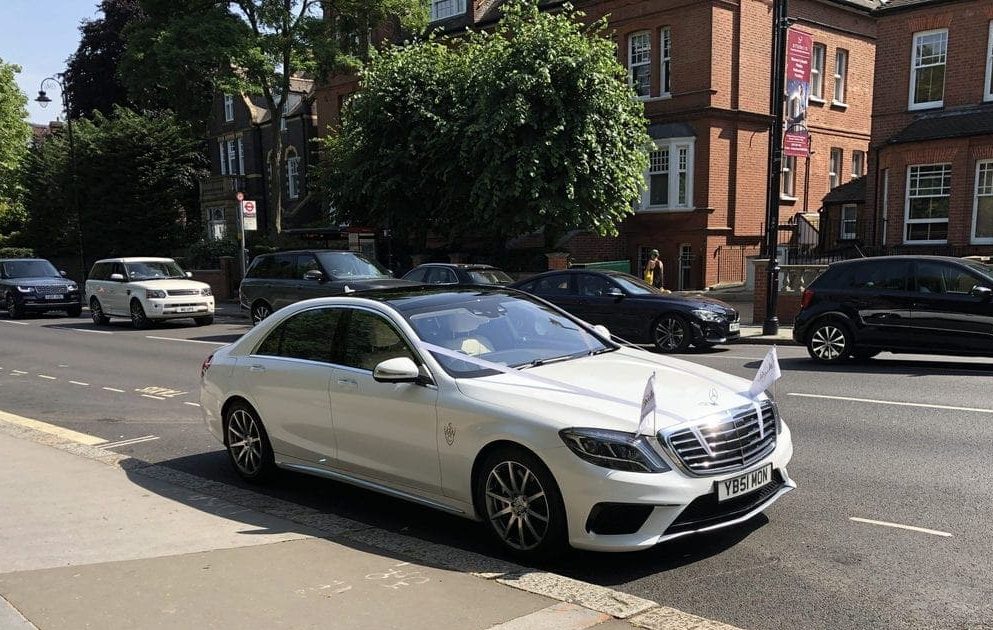 Essex wedding car award
Only couples married in Essex can vote, hence in our short trading time we have only carried out 8 weddings in Essex.  So therefore to have received nominations for our Luxury wedding car service in Essex is absolutely fantastic. Unlike most awards you cannot enter couples choice, you have to be nominated by your customers.
The winner of the award is the supplier who has the most votes.  It is unlikely we will win the award this year, however we are delighted at the achievement. Moreover having been nominated by our customers who have used our Luxury white glove wedding car hire services is fantastic. So the winner will be announced on 27th November 2019 at the Essex Wedding awards.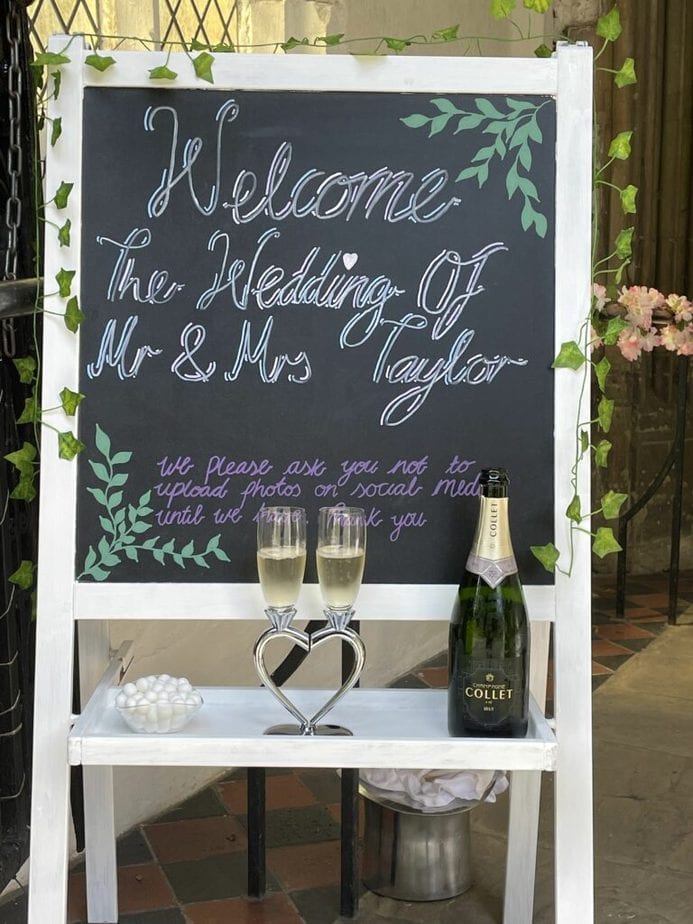 Recent customer review's from Essex  
We chose Simons White wedding cars for our daughters wedding in Chelmsford Essex and are so pleased we did. The service was outstanding, the cars were stunning and the chauffeurs were very smart, polite and courteous.  We had rain and they escorted each member of the wedding party with umbrellas. When we left the church and it was still raining they were on hand immediately with umbrellas for everyone!  They really couldn't have done more to make the day go smoothly. I would thoroughly recommend them.
Alison Oakley. Chelmsford. Essex
Bulter sevice
A big thank you to Simon's cars. We had the privilege of using their services for our wedding in the 13th of July this year in Essex. So all it took was a simple message on Facebook with the dates and times that you require and the rest was simple. They work alongside you to provide your every need and at a cost that I'm sure will suit your budget. The cars are state of the art and come with what I would call call butler service with champagne handed to you as you get into the cars. With the drivers at the highest level of chauffeur service.
After a 20 minutes private drive allowing time for your guests to arrive at your reception. So you arrive at your destination knowing that this is a big part of your wedding day. It just couldn't have been any better. We would just like to say a big thank you to Simon's White Wedding Cars for you fantastic service on our special day.
Mr & Mrs Brown
Dunmow.Essex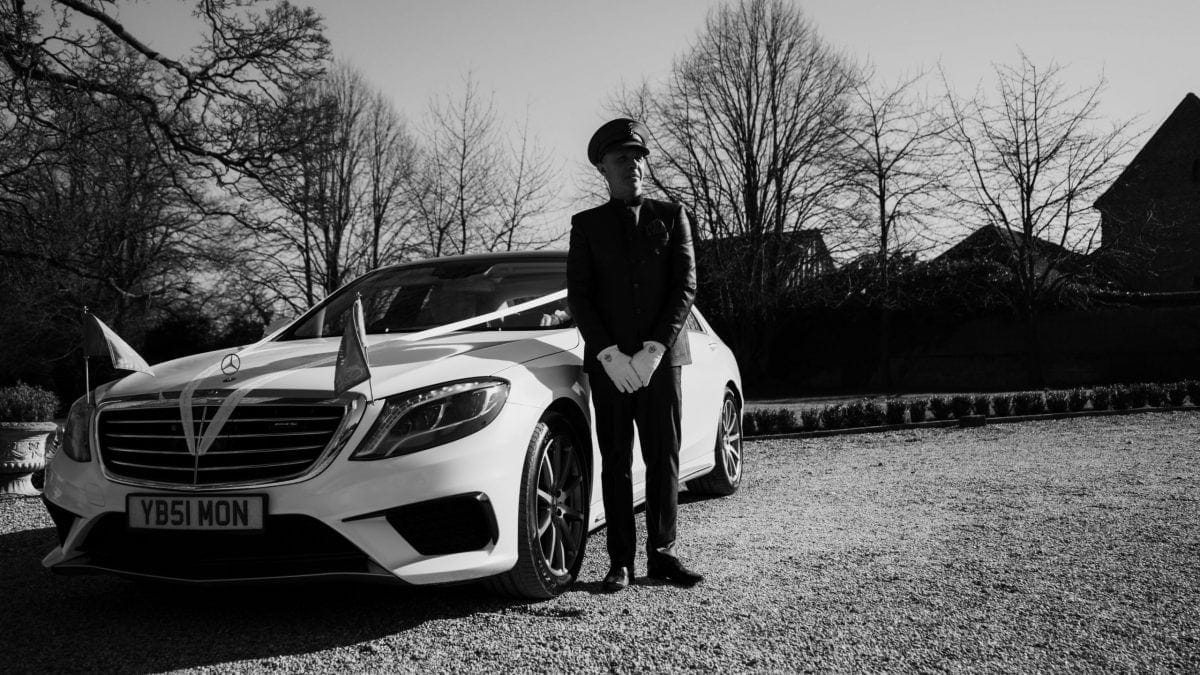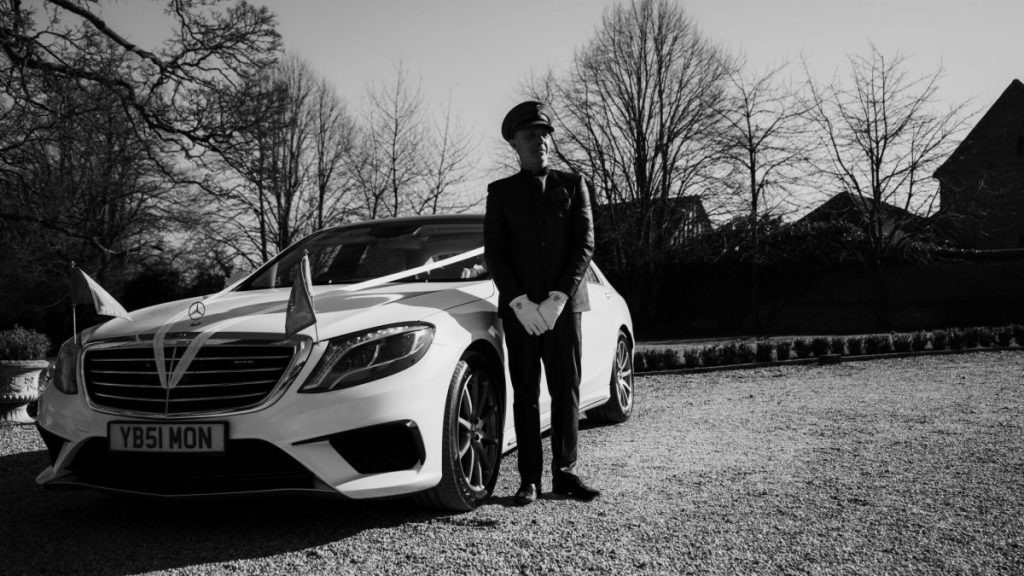 Luxury service
It was a sweltering day but with cool towels offered to my whole wedding party and air con we did just fine! After the ceremony we did a private drive just me and my new hubby with a bottle of champagne. I am so glad we did this on Simon's recommendation as it was one of the only breathers we had all day! I cannot recommend Simon's White wedding cars enough. Beautiful cars and service that is second to none! Keep doing what you're doing as I myself can not fault you! ??

Mr & Mrs Barwell
Southend on Sea. Essex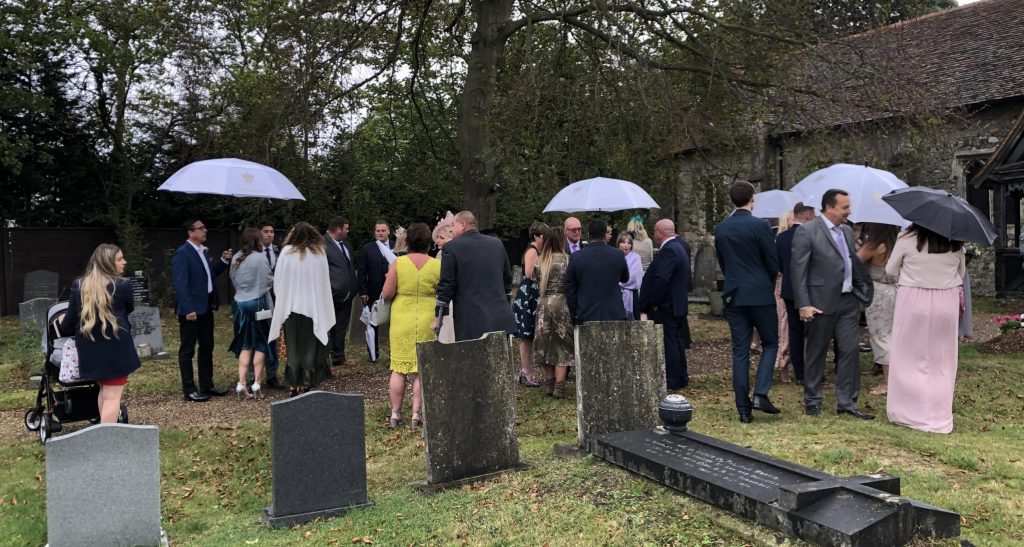 Would highly recommend this company as their service is outstanding! The communication was brilliant from start to end, our car was upgraded complimentary. The car was just beautiful and we had the privilege to have Simon as our chauffeur on our wedding day he is such a lovely man he couldn't have done anymore to help, even calm our nerves!
From Holding the train of my dress, to handing out blankets to guests as it was a winter wedding so rather chilly!! We honestly couldn't praise the car, the company and Simon himself anymore. So Thank you for making our day even more special.
(And we loved being first to try the new champagne flutes!)
Mr & Mrs Atkins
Luxury wedding car fleet for hire in Essex, Suffolk, Hertfordshire and Cambridgeshire