Nearby wedding car companies
Why choose a nearby wedding car company? A company close to your location should ideally be more competitively priced for booking your wedding car day requirements. So, it makes sense to hire the wedding car service you require from a nearby company.
Also, a nearby wedding car company should know the area better. The most important factor really would be price. Therefore, like all private hire and taxi firms, the price you pay is dependent on the miles you travel.
These miles do not just include the journey or journeys you require to take. They also include the mileage and time in driving to your pick up location and back to their depot after the hire.
So, hiring a nearby firm should in practice always be cheaper for your wedding car needs.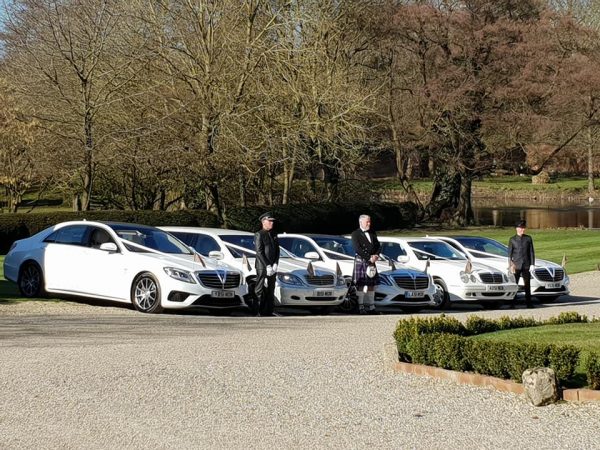 Products and services
This works if of course the products and services are the same. So, if for example you lived in Essex and required a Pink Rolls Royce, you may have to look further afield. Whereas, if you required a white one, it would be a lot easier to find nearby.
So, the wedding car company nearby should be a lot cheaper than hiring a wedding car to come from Surrey for example.
Services, not all wedding car companies provide the same level of service. If you just need a car to pick you up and drop you off, then this is not necessarily problem.
If you require the full luxury experience given by only a few chauffeur firms. You could be lucky have one nearby, if not then you will have to search further afield.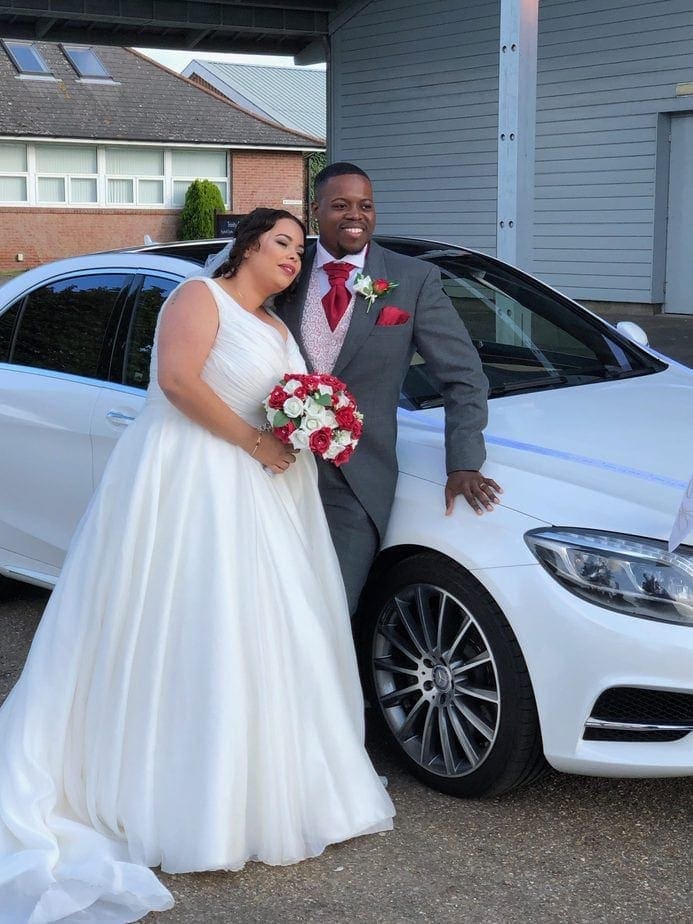 Reputation and reviews
This is the most important factor, to ensure you have the best day and experience. So, check to make sure your chosen nearby wedding car company has good reviews on Google.
Maybe ask friends that have recently married who they used. Do not ask on a social media group and take for granted the results. The two main reason why are, firstly a lot of wedding suppliers collaborate with each other, so will always recommend each other.
Secondly, everyones wedding was the best ever, so unless a supplier really did badly, they will be the best photographer in the world for example. Yes, of course on the other hand, a lot will have done a fantastic job too.
But this is a minefield, so tread carefully and look at the aspects of reviews, after all this is your wedding day.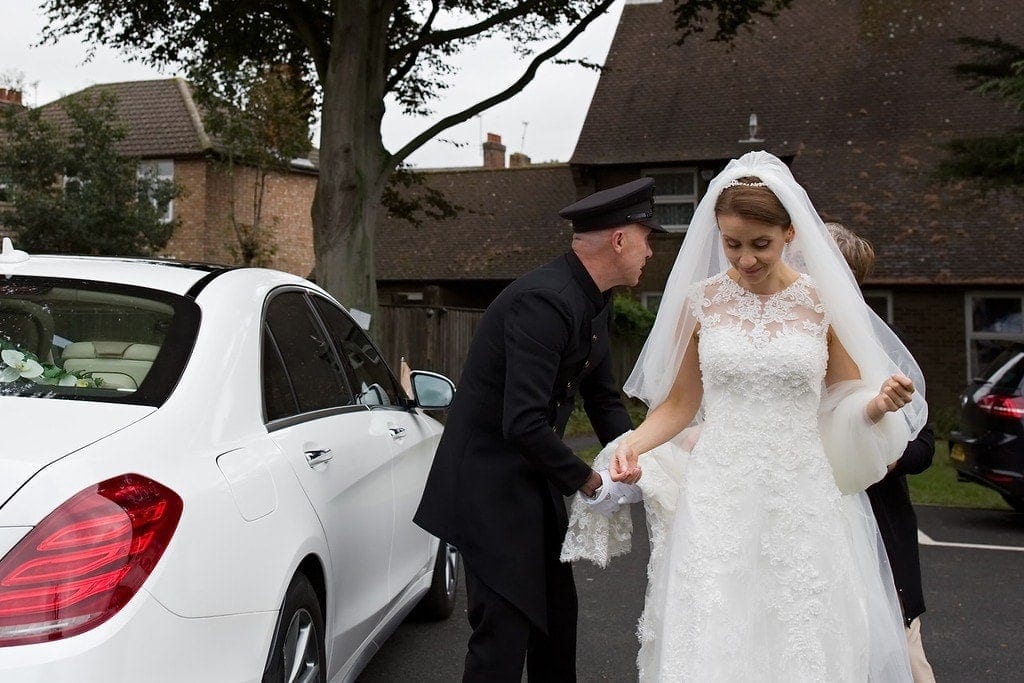 Wedding car hire nearby
We supply the ultimate luxury experience for wedding car hire nearby in Essex and Suffolk. We also cover Hertfordshire, London and Cambridgeshire for example.
Our reputation is based on the quality of service we supply to our newly weds to be. We provide a white glove service for your special day, where you are truly treated like royalty.
We are big on attention to detail, so nothing is left to chance by our professional chauffeurs. Each vehicle carries blankets, water and umbrellas for use by you and your party. Also we carry a sewing kit and phone chargers.
The sewing kits have been used on a few occasions, to come to aid of a bride or guest in need. So, your chauffeur is always nearby and on hand to assist you. Caring for your wellbeing from the moment they arrive and until they depart.
So, it is no wonder that couples often refer to them as "like having a butler nearby."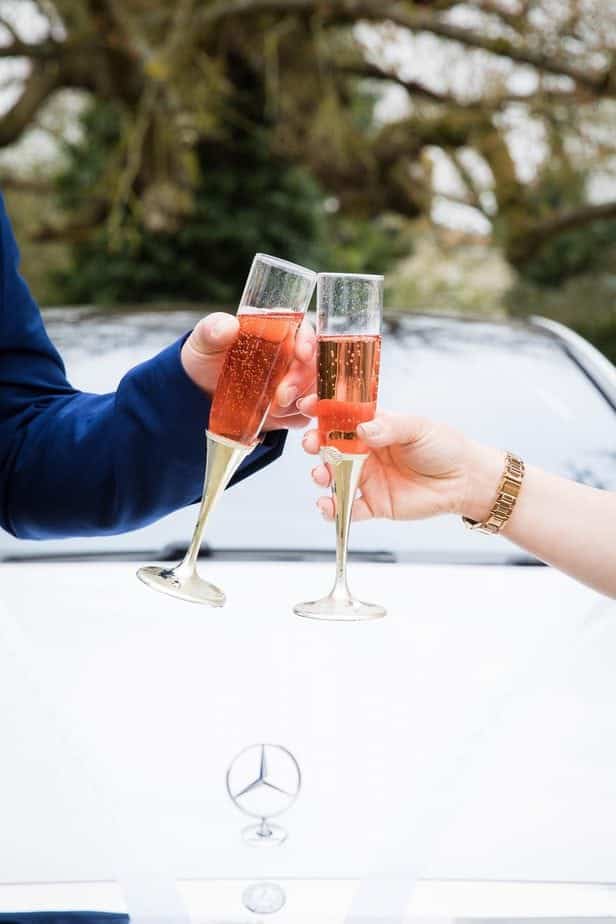 Photo by: Dale Zimmermann
Our wedding cars nearby
So, our vehicles nearby are a fleet of white Mercedes S class limos ideal to deliver the comfort and luxury needed. Choose from four nearby wedding limos, including the S63L AMG which is an ideal dream grooms car.
Also in the fleet we have 2, 6 door Mercedes stretched limousines. The star of the show being the grand Pullman, a limousine that just turns heads around the globe.
The Pullman makes an ideal bridal car, with its capacity to carry up to 6 passengers. The luxury of the Mercedes Pullman is known around the world, being used by heads of state, royalty and the stars.
So, wherever you need your nearby wedding car company, we have you covered. With a fleet that covers all your nearby needs in London, Essex, Suffolk, Cambs and Herts.
We are also very proud to say, we also have the reviews which reflect the dedication of our professional chauffeurs to make your wedding day amazing.
Please check our Google reviews at the top of the page. We look forward to serving you in the future!
We drive to serve you!
Nearby luxury wedding car service