Welcome to Our New Website
 The finest luxury wedding car hire and wedding car service in Suffolk, Essex, London, Hertfordshire and Cambridgeshire.
As an introductory offer we giving you 25% off your entire booking simply apply this Code SWWC25 at the checkout! An amazing offer on the finest wedding car hire in Suffolk, London, Essex, Cambridgeshire and Hertfordshire. Offer ends September 2019
Get your instant wedding car hire quote online today for your wedding transport needs in Essex, Suffolk, London, Hertfordshire and Cambridgeshire.
Heidi, Matt and myself have worked hard to give you the best possible experience throughout your journey. Because we did not just want to WOW you. We wanted to WoW WoW you, which results with an easy to use online booking process. Showing your wedding car hire cost at all times.
Through to treating you like Royalty chauffeuring you with one of our tailored services. We believe you never get a second chance to make that all important first impression.Therefore we hope this is just the start of your journey with our wedding car service and our fantastic staff.
Why SWWC ?Everything we have endeavoured to do is built around this principle. To surpass your expectations of service and quality. From visiting our site, confirming a booking, to delivering our bespoke services for your chosen event. Whether you book one service or all three, we are by your side to make it as seamless as possible for you.
Investing in our Professional chauffeurs
We invest heavily in our staff. Every chauffeur has 6 bespoke suits made for them, with such huge investment we only employ the right people. Who share the same passion and vision for delivering our luxury wedding car service in Suffolk, London, Essex, Hertfordshire and Cambridgeshire.
Trained professional chauffeurs, who don't just drive you. They care about your wedding day well being and deliver a white glove luxury chauffeured wedding car service. Consequently catering for all your needs and that of your wedding party. To create the perfect wedding car hire for your big day. 
Six stunning Mercedes wedding cars await to transport you in the ultimate luxury. Wedding vehicles like our Mercedes S500 Pullman and Mercedes S350L exe.
Check out our events page to see if we are at a wedding show near you or our blog for the latest news. Or see the  wedding cars in our shop.
Many thanks from the SWWC team.
White Glove Service
Your wedding is one of the best days of your lives. So we will do our part to help make the day feel even more special. When you hire the Mercedes Pullman limousine, you are not just hiring a vehicle and driver. You experience a white glove service that tailors to all your wedding needs. Often referred to, as having your own butler understanding your wedding day.
Every wedding chauffeur is highly experience in event transportation, so expect a courteous and friendly person arriving with the vehicle. They will hold doors open for you, respect your privacy in the car, and even carry an umbrella over your head if it's raining – anything needed to ensure your wedding day wellbeing.
If you are the bride, they will offer to carry your wedding dress train. Ensuring it remains as clean as possible until you enter your wedding ceremony.
Moreover, their experience allows them to be fully prepared for all possibilities. So if there are issues with traffic or problems getting to and from the venue, rest assured that they know exactly what to do and have planned for all outcomes. For more info about your wedding day in our luxury chauffeured wedding car services.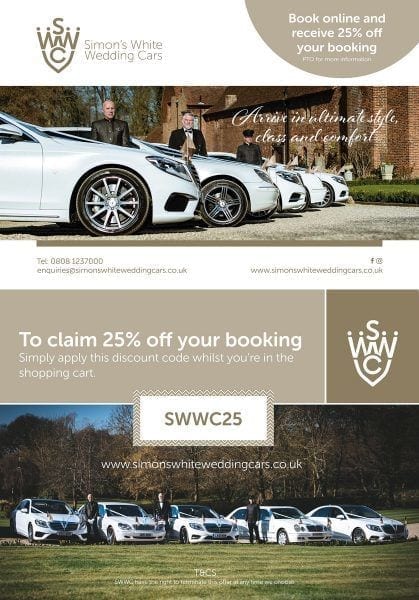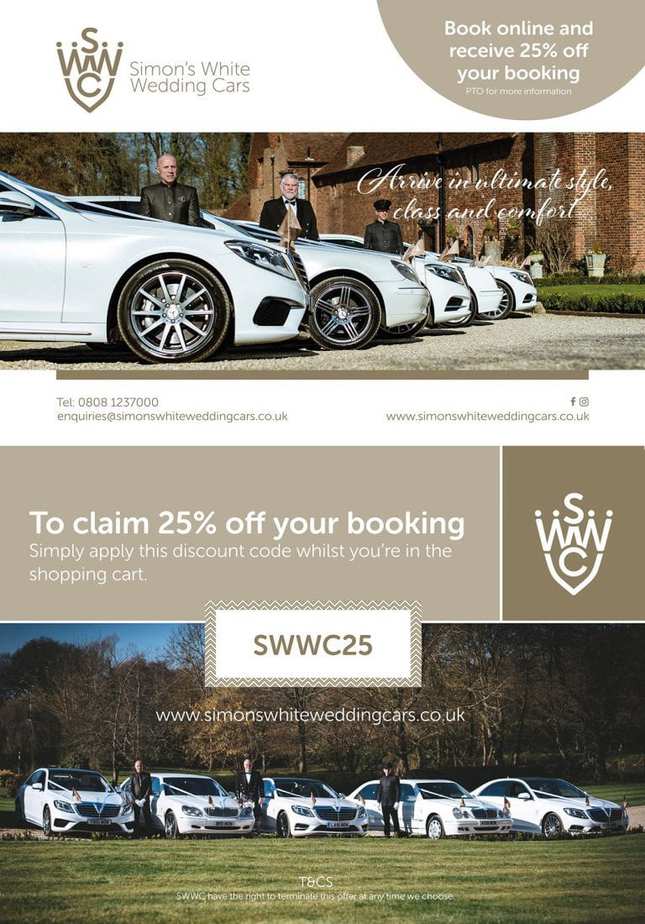 Arrive in the ultimate style, class and comfort. We drive to serve you.